ABC Fall Lineup 2018: Renewals, Schedule and New Shows Announced!
By Jim Donnelly | May 15th, 2018
The ABC fall lineup 2018 TV Schedule and New Shows have been announced! Newbies include the dramas A Million Little Things, The Fix, Grand Hotel, The Rookie (Nathan Fillion's new show) and Whiskey Cavalier, and the comedies The Kids Are Alright, Schooled and Single Parents. Dancing with the Stars: Juniors is also coming. The Alec Baldwin Show (new title) will also air this fall. ABC renewals for favorites like Grey's Anatomy, Modern Family, American Idol, Roseanne and more are also here. See the full fall lineup below and get the scoop on all the ABC new shows here!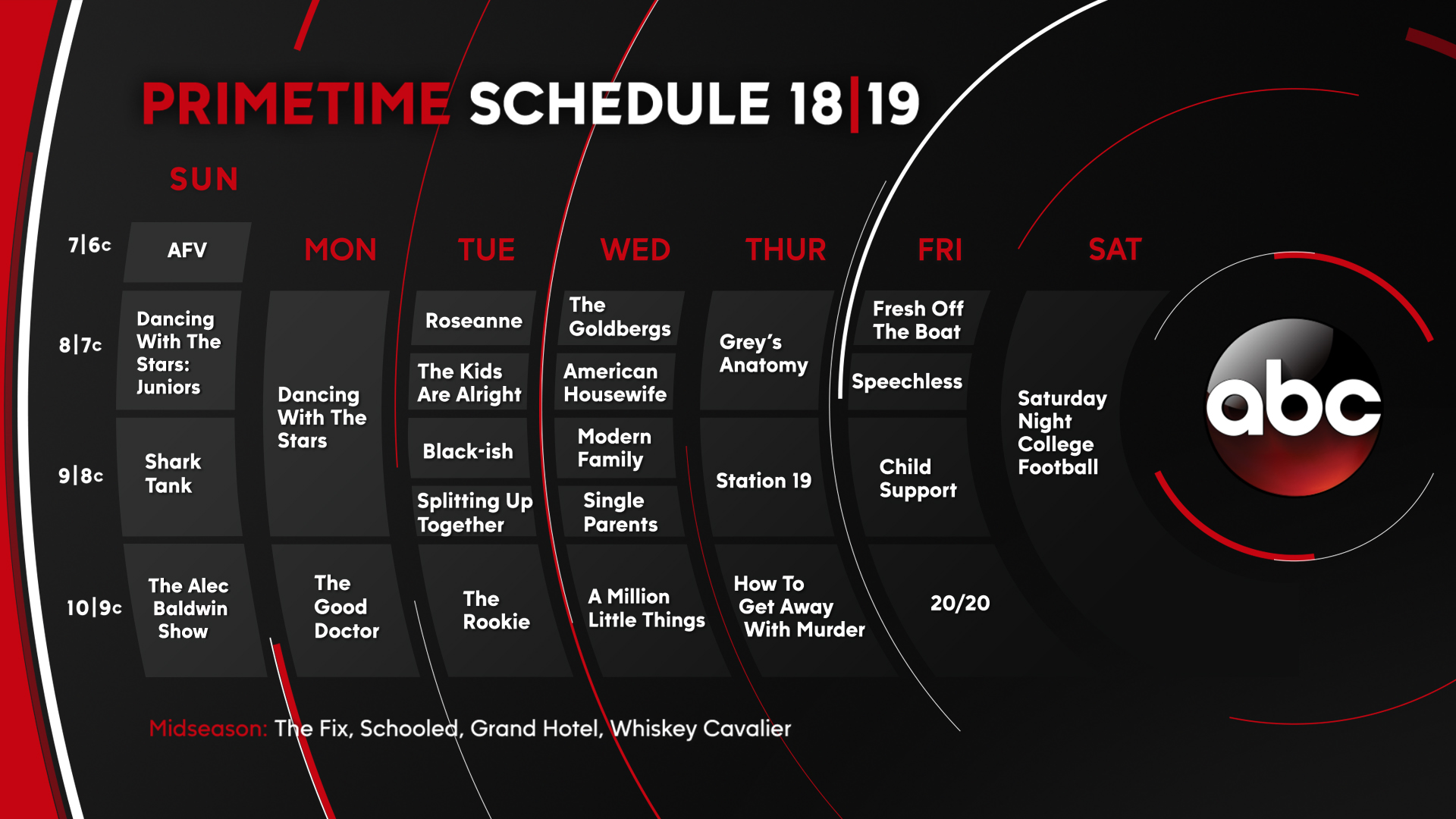 MONDAYS
The Good Doctor 10|9c
TUESDAYS
Roseanne 8|7c
The Kids Are Alright 8:30|7:30c
black-ish 9|8c
Splitting Up Together 9:30|8:30c
The Rookie 10|9c
WEDNESDAYS
The Goldbergs 8|7c
American Housewife 8:30|7:30c (new time)
Modern Family 9|8c
Single Parents 9:30|8:30c
A Million Little Things 10|9c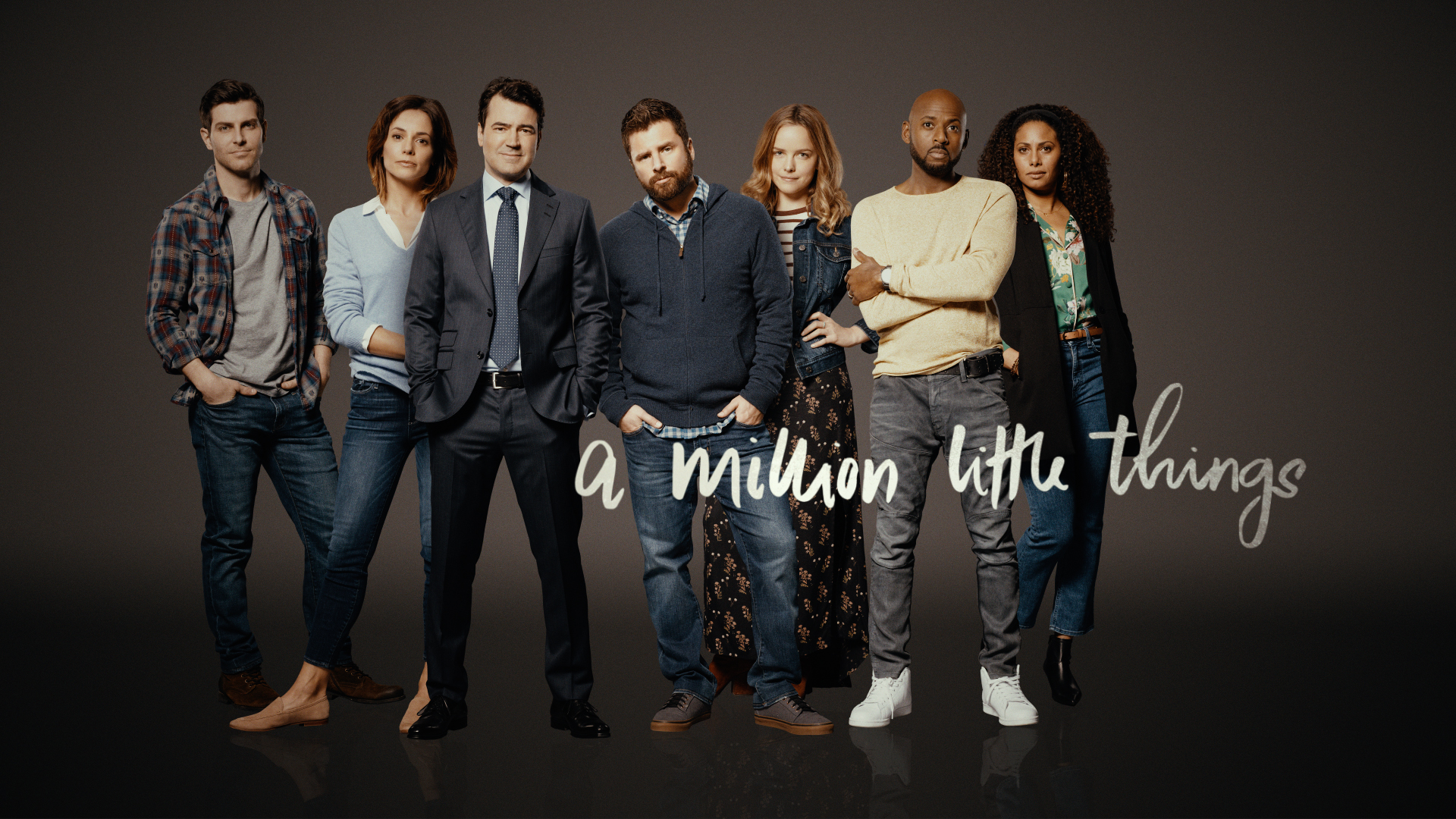 THURSDAYS
Grey's Anatomy 8|7c
Station 19 9|8c
How to Get Away with Murder 10|9c
FRIDAYS
Fresh Off the Boat 8|7c (new day and time)
Speechless 8:30|7:30c" (new day and time)
Child Support 9|8c (new time)
20/20 10|9c
SATURDAYS
Saturday Night Football
SUNDAYS
America's Funniest Home Videos 7|6c
Dancing with the Stars: Juniors 8|7c
Shark Tank 9|8c
The Alec Baldwin Show 10|9 (new title)
Fan favorites American Idol, For the People, The Bachelor, Marvel's Agents of S.H.I.E.L.D. and, of course, Roseanne will all be back later in the season as well as the below new shows: