ABC New Fall Shows for 2017-2018 Announced: "The Mayor","The Gospel of Kevin" and More!
By Marisa Dabney | May 11th, 2017
ABC's 2017-2018 new primetime shows have been announced! The Crossing, For the People, The Good Doctor, The Gospel of Kevin, The Mayor, and The Untitled Zach Braff/ Matt Tarses Project join the lineup of returning favorites like Modern Family, Scandal, black-ish, and much more! The 2017-2018 TV Season will be here soon enough, but for now you can get the scoop on all the new shows below.
The Crossing: Refugees from a war-torn country seek asylum in a small American fishing town, only the country these people are from is America… and the war they are fleeing hasn't happened yet.. As the government tries to uncover the truth behind this mysterious migration only one thing is certain: The lives of the people here—both the townspeople and these newcomers—will never be the same. Writers Dan Dworkin & Jay Beattie executive produce with Jason Reed. Check out a first look at The Crossing below.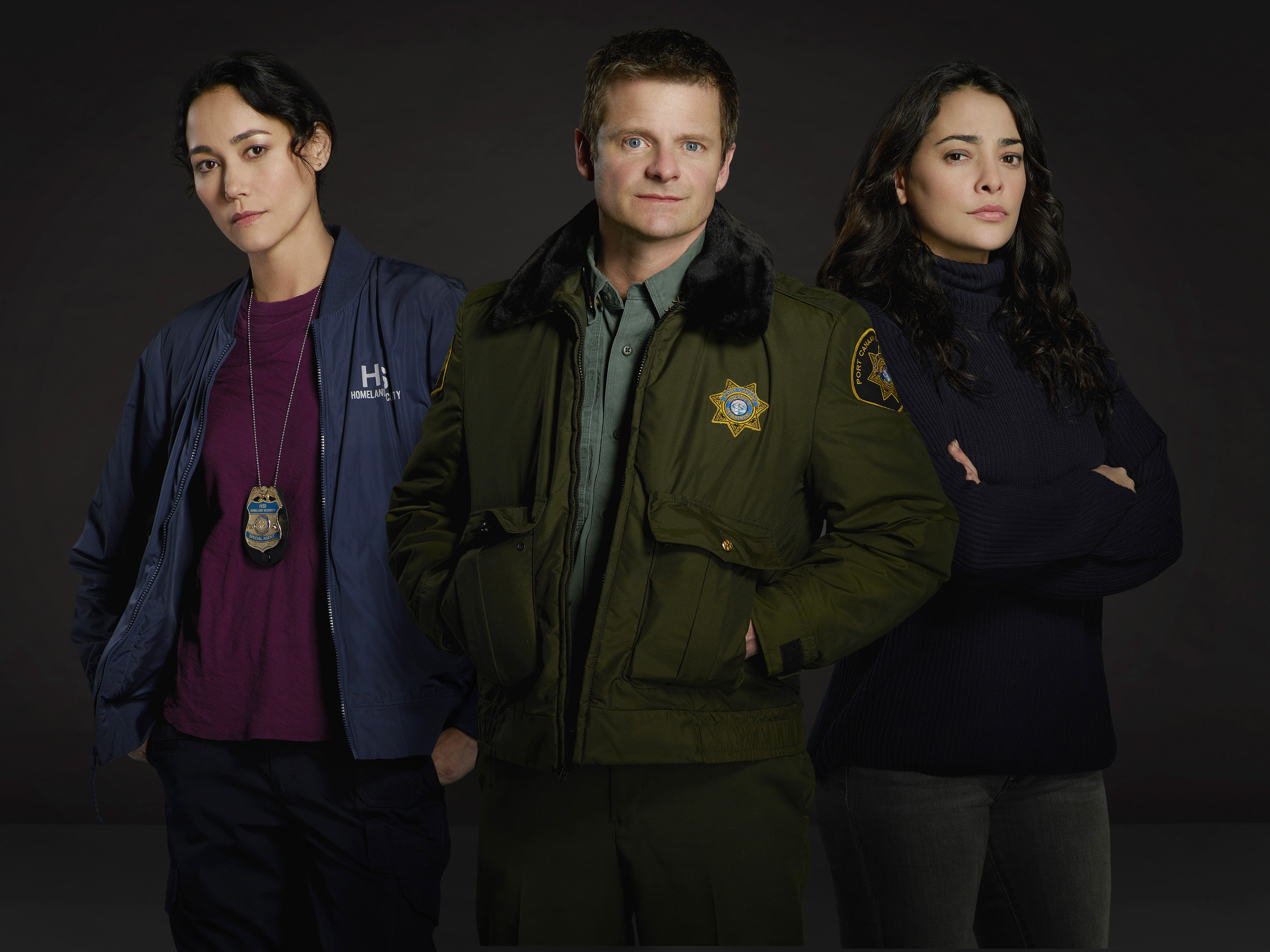 The Crossing stars Steve Zahn as Jude Miller, Natalie Martinez as Reece, Sandrine Holt as Emma Ren, Rick Gomez as Nestor, Jay Karnes as Craig Lindauer, Marcuis Harris as Caleb, Simone Kessel as Rebecca, Kelly Missal as Hannah, Rob Campbell as Paul, Grant Harvey as Roy, Bailey Skodje as Leah, Jon D'Leo as Will, Luc Roderique as Bryce and Tommy Bastow as Marshall. The pilot is directed by Rob Bowman. The series is from ABC Studios.
For all of the latest updates, follow #TheCrossing on Facebook, Twitter, and Instagram!
For the People: Set in the United States District Court for the Southern District of New York, aka "The Mother Court," this new Shondaland drama follows brand-new lawyers working for both the defense and the prosecution handling the most high-profile and high-stakes federal cases in the country—all as their lives intersect in and out of the courtroom. The series is created by Shondaland's Paul William Davies and is executive produced by Shonda Rhimes and Betsy Beers.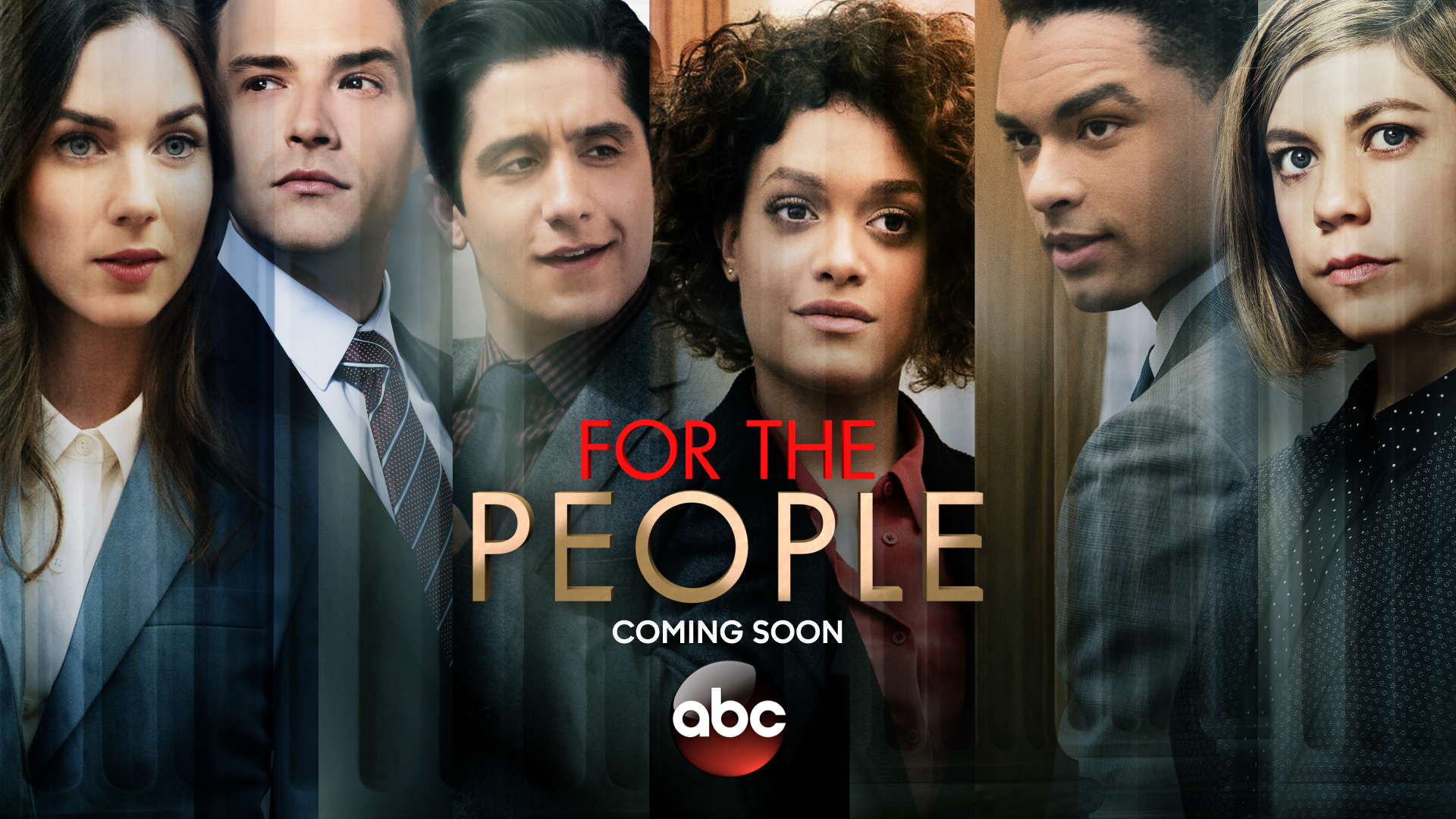 The series, from ABC Studios, stars Britne Olford as Sandra Bell, Lyndon Smith as Allison Adams, Ben Rappaport as Seth Oliver, Susannah Flood as Kate Littlejohn, Wesam Keesh as Jay Simmons, Regé-Jean Page as Leonard Knox, Ben Shenkman as Roger Gunn, Hope Davis as Jill Carlan, Vondie Curtis-Hall as Judge Nicholas Byrne and Anna Deavere Smith as Tina Krissman.
For all of the latest updates, follow #ForThePeople on Facebook, Twitter, and Instagram!
The Good Doctor: Shaun Murphy (Freddie Highmore, "Bates Motel"), a young surgeon with autism and savant syndrome, relocates from a quiet country life to join a prestigious hospital's surgical unit. Alone in the world and unable to personally connect with those around him, Shaun uses his extraordinary medical gifts to save lives and challenge the skepticism of his colleagues. The series is from David Shore (House) and Lost and Hawaii Five-O star Daniel Dae Kim.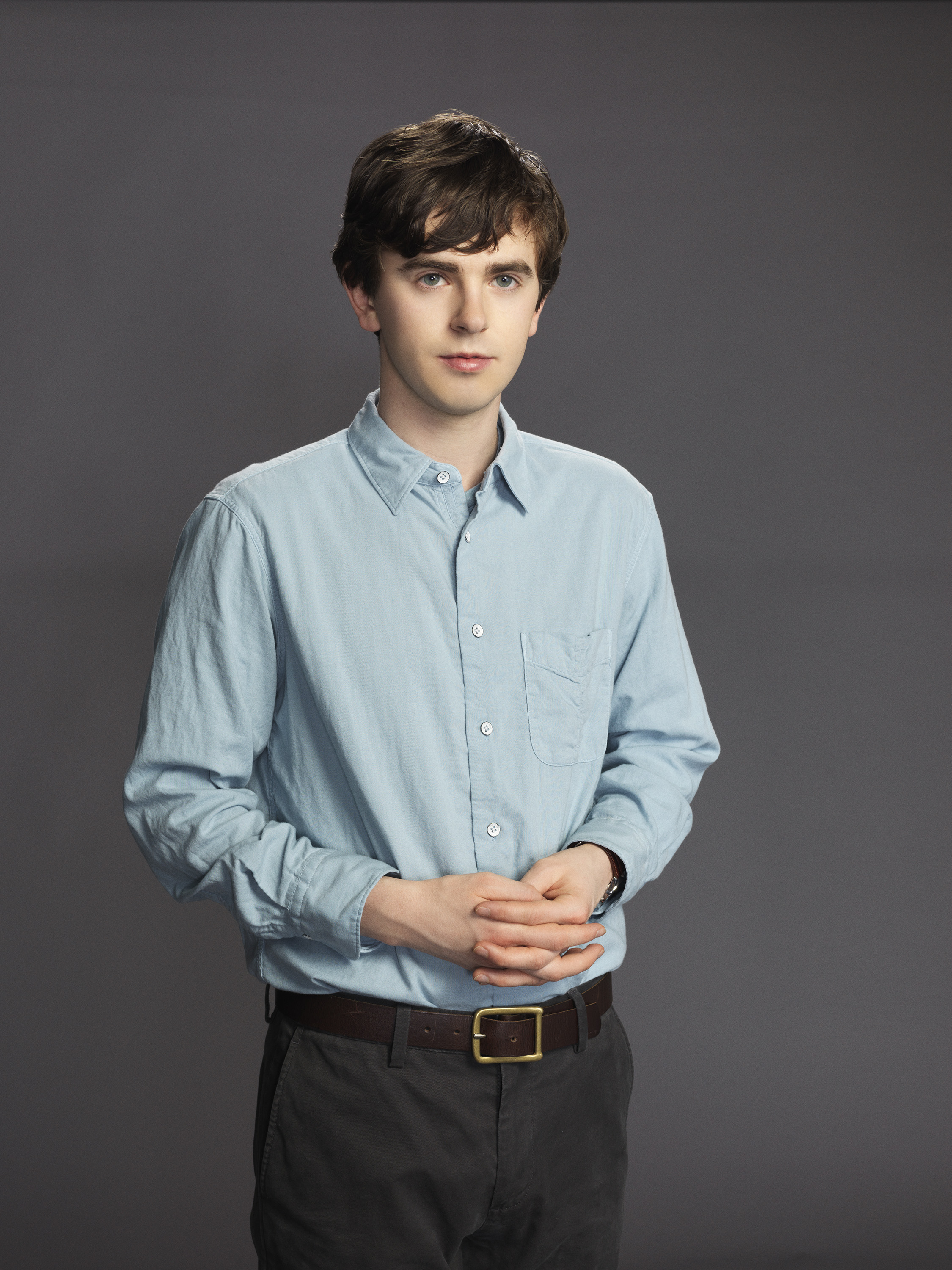 The series stars Freddie Highmore as Dr. Shaun Murphy, Antonia Thomas as Dr. Claire Brown, Nicholas Gonzalez as Dr. Neal Melendez, Chuku Modu as Dr. Jared Kalu, Irene Keng as Dr. Sarah Chen, Beau Garrett as Jessica Preston, Hill Harper as Dr. Marcus Andrews and Richard Schiff as Dr. Aaron Glassman.
The series is from Sony Pictures Television and ABC Studios. David Shore is writer and executive producer. Daniel Dae Kim, David Kim and Sebastian Lee are also executive producers. Seth Gordon directed the pilot and is also an executive producer.
For all of the latest updates, follow #TheGoodDoctor on Facebook, Twitter, and Instagram!
The Gospel of Kevin: Kevin Finn (Jason Ritter, Parenthood), a cluelessly self-serving person, is on a dangerous path to despair. In a downward spiral, Kevin returns home to stay with his widowed twin sister (JoAnna Garcia Swisher, Once Upon a Time) and niece. On his first night there, an unlikely celestial being named Yvette (Cristela Alonzo, Cristela) appears to him and presents him with a mission—to save the world. A light drama from executive producers Michele Fazekas & Tara Butters (Marvel's Agent Carter, Resurrection, Reaper).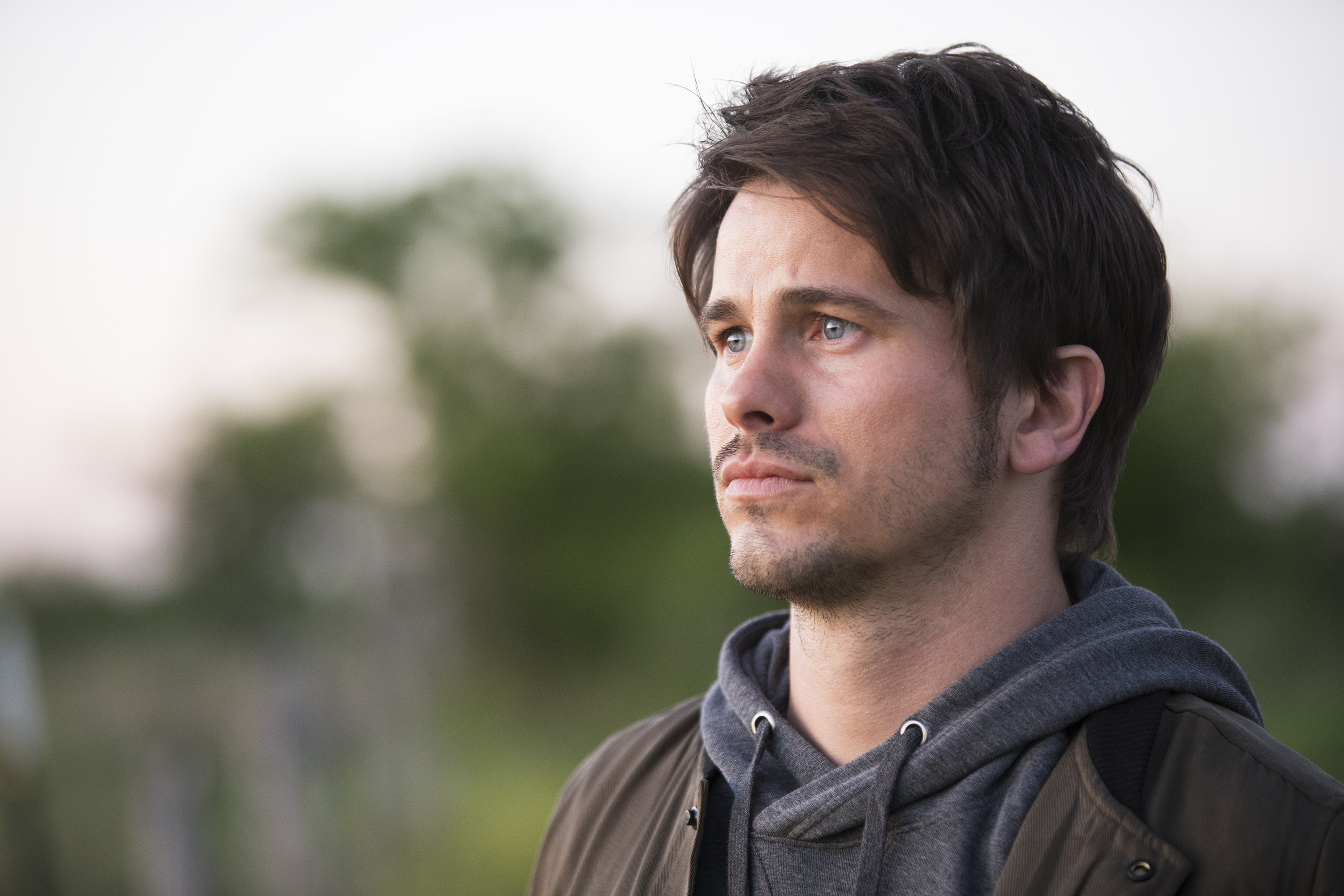 The Gospel of Kevin stars Jason Ritter as Kevin Finn, JoAnna Garcia Swisher as Amy, Cristela Alonzo as Yvette, J. August Richards as Nate, Chloe East as Reese, Dustin Ybarra as Tyler and India de Beaufort as Kristin. The pilot is directed by Paul McGuigan.
The series is from ABC Studios.For all of the latest updates, follow #TheGospelOfKevin on Facebook, Twitter, and Instagram!
The Mayor: Young rapper Courtney Rose (Brandon Micheal Hall) needs his big break. For years, he's toiled away in a small inner-city apartment, making music in his junk-filled bedroom closet. Tired of waiting for opportunity, Courtney cooks up the publicity stunt of the century: Running for mayor of his hometown in California to generate buzz for his music career. Unfortunately for Courtney, his master plan goes wildly awry, ending in the most terrifying of outcomes: An election victory. With the help of his mother (Yvette Nicole Brown, Community) and friends, including Valentina (Glee's Lea Michele), Courtney will have to overcome his hubris if he wants to transform the struggling city he loves.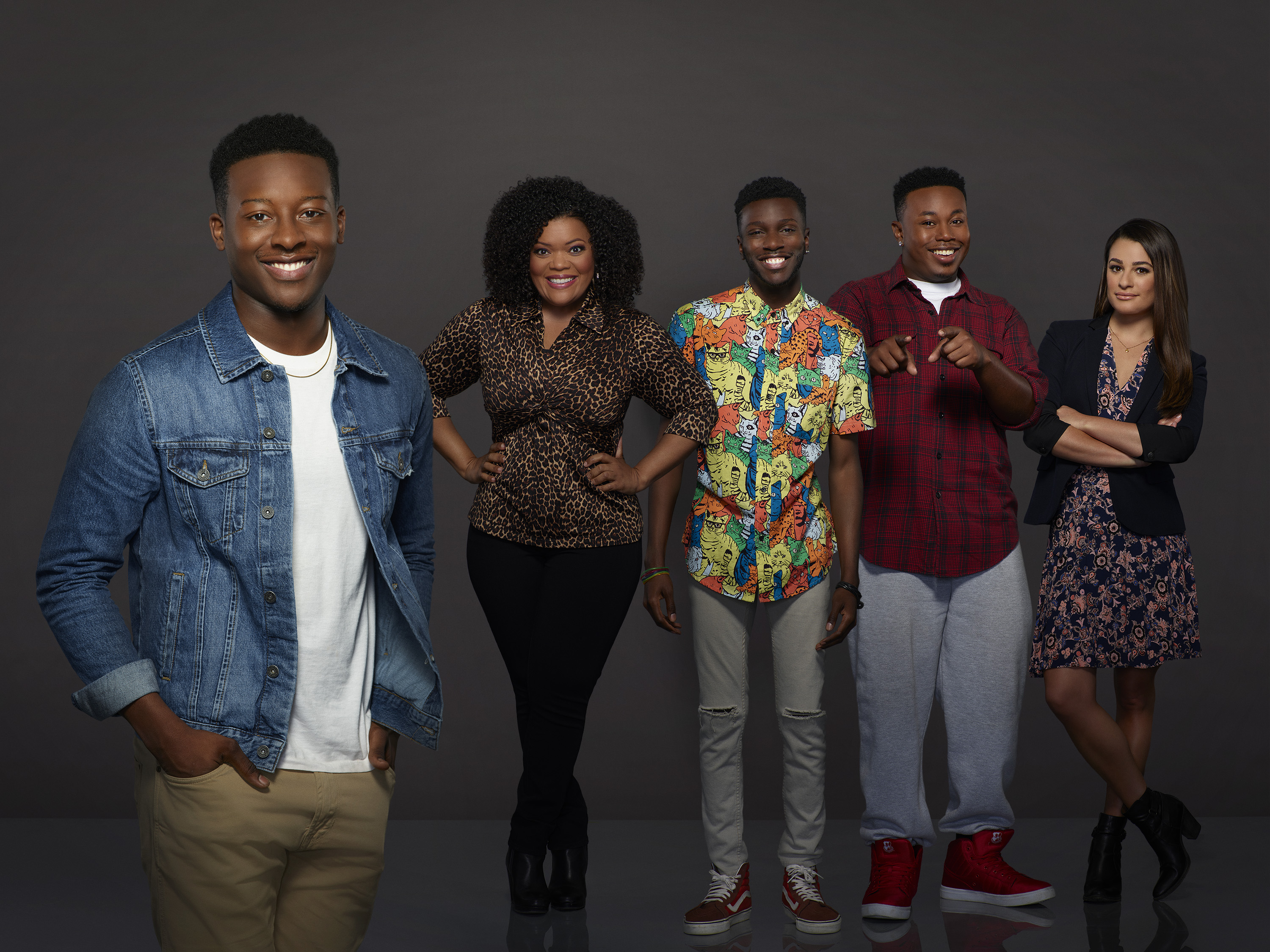 From Tony winner Executive Producer Daveed Diggs (Broadway's Hamilton), writer/executive producer Jeremy Bronson (Speechless, The Mindy Project, Late Night with Jimmy Fallon) and executive producer Jamie Tarses (Happy Endings), the series is from ABC Studios. The pilot is directed by Executive Producer James Griffiths (black-ish).
The series stars Brandon Micheal Hall as Courtney Rose, Lea Michele as Valentina, Bernard David Jones as Jermaine Hardaway, Marcel Spears as TK and Yvette Nicole Brown as Dina. The Mayor is from ABC Studios.
For all of the latest updates, follow #TheMayor on Facebook, Twitter, and Instagram!

Untitled Zach Braff/Matt Tarses Project: Inspired by the podcast StartUp, Alex Schuman (Zach Braff, Scrubs) is a brilliant radio journalist, husband and father of two who is about to do something crazy---quit his job and start his own company. He quickly discovers it's going to be a lot harder than he thought. Zach Braff stars, directs and is executive producer with Matt Tarses (Scrubs) and Davis Entertainment (Dr. Ken, Blacklist). The series stars Zach Braff as Alex Schuman, Tiya Sircar as Rooni, Hillary Anne Matthews as Deirdre, Michael Imperioli as Eddie, Elisha Henig as Ben and Audyssie James as Soraya.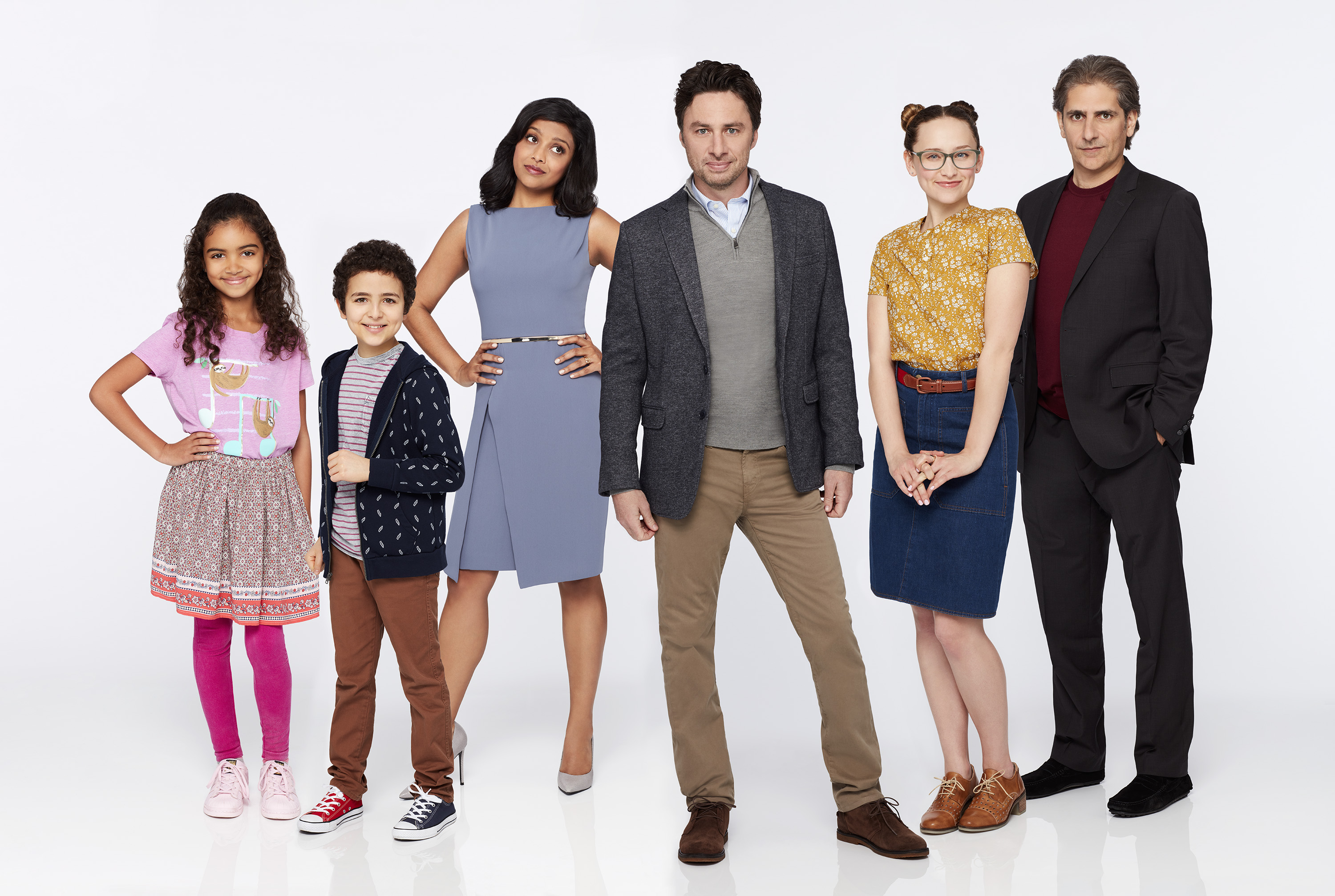 Matt Tarses is writer and executive producer, Zach Braff is director and executive producer, John Davis and John Fox are executive producers of the series, from Davis Entertainment as are Alex Blumberg, Chris Gilberti and Matt Lieber (Gimlet Media) in association with Sony Pictures Television and ABC Studios.