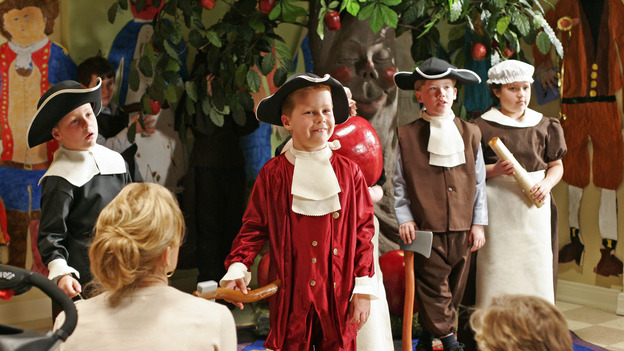 There Won't Be Trumpets
Season 1 | Episode 17 |
Aired 04/3/05
Lynette befriends Alisa, the deaf mother of one of her boys' classmates and invites her and her husband over to dinner. But she's horrified when the husband starts criticizing Alisa right at the dinner table. "It's not like she can hear me," he says.

She tells Tom that she has to say something about it to Alisa, but Tom warns her not to. When they all play tennis together, the husband continues to be rude, so Lynette tells him to stop saying such awful things about his wife.

The next day, an enraged Alisa comes in and yells at her -- her husband has left her and it's all Lynette's fault! "I only wanted to help," Lynette says. Later, Tom reassures her that her urge to help people is one of the reasons he loves her.