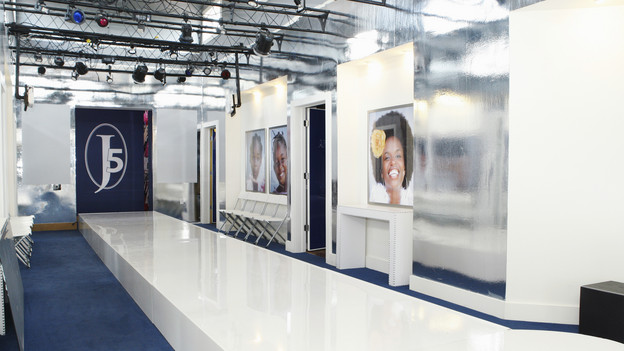 Johnson Family
Season 8 | Episode 3 |
Aired 10/10/10
• The London-themed bedroom features Big Ben (not the real one) and a double-decker bus (again, not a real one). Beep, beep!
• The Paris room has a big, bright bed and a smaller version of the Eiffel Tower.
• The Milan room is a red and white picture of fashion.
• The Master Bedroom has plush carpeting and a giant tub.
• Eric and Elaine's office is decorated with heart-shaped boxes filled with different colored tissue paper that spells out the words: Make Love Work. It's the perfect place to keep on counseling couples.