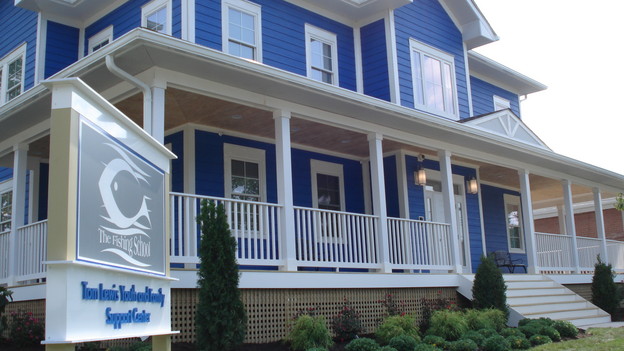 Tripp Family
Season 7 | Episode 8 |
Aired 02/14/10
A gentleman named Tom Lewis has volunteered his time to help while serving the community with his "Fishing School." It provides free afterschool daycare and tutoring. Paul visits the school and learns they've been turning families away due to lack of space. We are completely touched when one of the kids tells Paul that he'd like to be like Mr. Lewis when he grows up. After some discussion with Ty and the team, Paul returns with a builder and another part of the team to renovate the school.

While on vacation at Disney World, Tripp and Tamara find hats labeled with their bus ministry kids' names. Initially, they believed they were souvenirs to bring back to the children. Nope. Enter a double-decker bus that brings all of their ministry kids to the park. At the end of the adventure, the kids put together a scrapbook with personal letters telling Tripp and Tamara how much they've changed their lives. Sniff.

In one of the largest makeovers to date, we have two "Move that Bus" moments. Tom Lewis is the first to walk into his school's makeover. The Fishing School looks amazing. It pays tribute to the past school and provides enough room for future students. With over 6,000 square feet of space, the school is now huge. With all of the new equipment and space, we can't tell who's more excited - the kids or Tom!