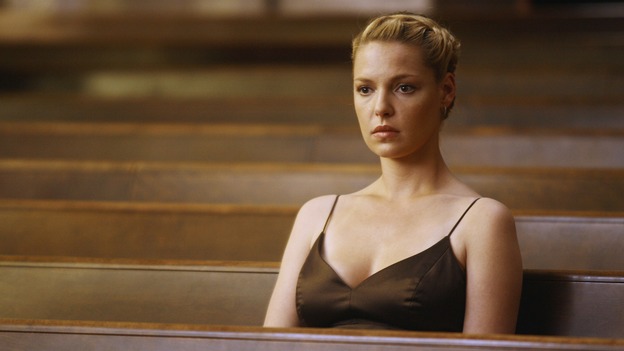 Didn't We Almost Have It All?
Season 3 | Episode 24 |
Aired 05/17/07
Meredith addresses the wedding guests from the altar. With Derek standing just a few feet away, she announces, "It's over. You can all go home. It's over. So over." Everyone is dazed and confused. Derek, however, is more stung than stunned. That "so over" part was obviously aimed at him.

Izzie sits alone at the empty church in quiet reflection. Only she's not alone. Callie is staring at her ominously from behind. Back home, Cristina realizes Burke's most personal things are no longer there. "He's gone," she says. Then she cries, "I'm free" before bursting into tears. Meredith cuts an anguished Cristina out of her wedding dress. She's emotionally drained. We are, too. A sure sign of another killer season finale from Grey's.