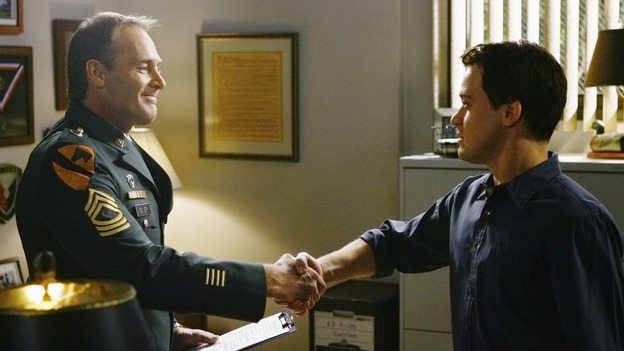 Here's to Future Days
Season 5 | Episode 23 |
Aired 05/14/09
The Chief tries to lure Bailey away from pediatrics and back to general surgery. Arizona has something to say about that. She vows to fight the Chief for Miranda. George, meanwhile, appears to be gearing up for a fight as well. So inspired by his soldier patient's passion, George joins the Army. We say again—George joins the Army!

Owen tells Cristina he's going back to Iraq. His nightmares are the result of "unfinished business." She tells him she doesn't want him to die. He says, "Come with me." They arrive at Owen's old house. When his stunned mother opens the door, Owen simply says, "I'm home."

After seeing Izzie wheeled off to surgery, Meredith tells Derek, "I don't want to spend another day not being married to you." We're willing to forgive the blatant double-negative if it means Mer-Der will finally tie the knot. For we don't want them to not be married either!