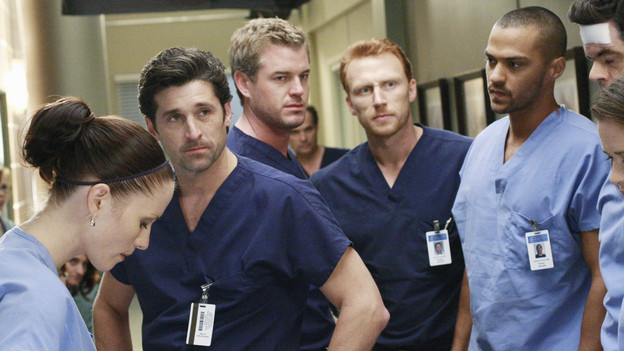 I Saw What I Saw
Season 6 | Episode 6 |
Aired 10/22/09
The blame is finally laid on April, the nicest of the Mercy Westers (we were actually starting to like her!), who realizes far too late that, in the chaos, she forgot to check Mrs. Becker's airway. If she had, she would have seen soot, and known to intubate right away. Richard fires her on the spot. As the other doctors wonder how April could have made such an obvious mistake, Cristina snaps, "It could have happened to any one of us," and demands to know which one of them didn't make mistakes today.

In the post-mortem, we nod in agreement as Derek tells Richard, "Maybe it's not one doctor. Maybe it's too many doctors who don't know each other and don't trust each other." He tells the chief the room was chaos, because that's what the hospital has become. "You should look again at who's responsible," he tells Richard.

Actually, given the state of things since the merger, we're surprised that they haven't lost more patients!