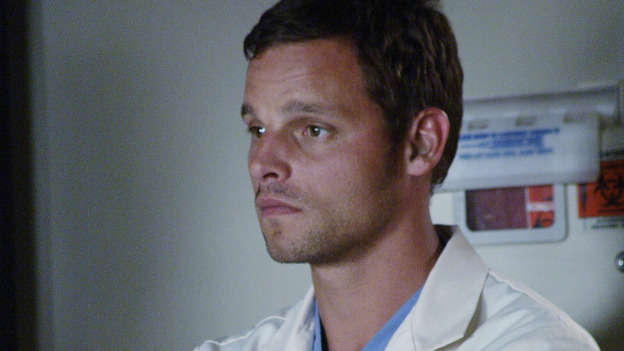 If Tomorrow Never Comes
Season 1 | Episode 6 |
Aired 05/1/05
Tumor Lady is losing blood fast, really fast. Alex runs to get more. He comes back holding bags of blood but he's too late. They lost her. It hits him hard. Meredith notices how defeated he looks—we do too. For once, the guy looks like a puppy.

Burke admits to Cristina he did her a favor by getting her in the tumor surgery. She pretends it's no big deal and complains that she has a back ache now. Burke tries to talk to her again about what they're doing. Cristina asks, "You really want to be that guy?" He tells her to lock the door. So feisty. We love them together.

Meredith decides making a mistake beats the hell out of never trying and waits for McDreamy outside the hospital. She's got a bottle of wine and she knows a place with an amazing view of the sunrise over the ferryboats. There are two things she's sure of: He's got a thing for ferry boats and a thing for HER.