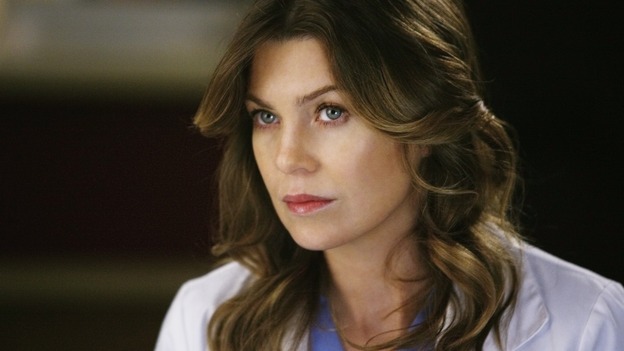 No Good at Saying Sorry
Season 5 | Episode 21 |
Aired 04/30/09
Meredith defies orders by apologizing to the battered mom. She also begs her not to go back to her husband, for her daughter's sake. Mer then tells the Chief, "I'll pack my things."

The Chief catches up with her. He says, "I wasn't your advocate. I never stood up for you. I should have fought for you Meredith, like you fought for that child today." He sits down beside her and says, "No one stood up for you. I'm so sorry." Meredith says nothing. She only lays her head on his shoulder. Forget about Thatcher, this is the reconciliation we all wanted to see!

Meredith tells Derek they have to move up the wedding for Izzie's sake. She packs up her mother's journals, which she plans on giving to Richard. "And he can come to the wedding. If you want," she says.