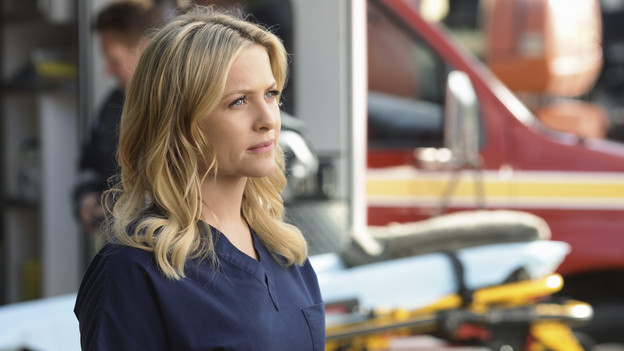 Sanctuary; Death and All His Friends
Season 6 | Episode 23 |
Aired 05/20/10
Richard finds Clark sitting in the room his wife died in. Clark laughs, "I was going to kill you. And then I was going to shoot myself. But I only have one bullet left." "What's it gonna be Mr. Clark, me or you?" Richard asks. He tells him that if he shoots himself, he's free, but if he shoots Richard, he'll go to jail. We hear a shot just as the SWAT team closes in. Clark's taken his own life.

After their ordeal, Arizona tells Callie, "I can't live without you," and that they''ll have "10 kids."

After the surgery, Cristina tells Meredith that Derek's asking for her. Meredith takes the pregnancy test from her locker and throws it away.