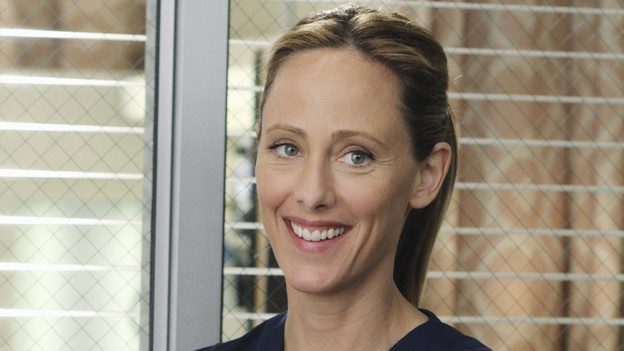 Shiny Happy People
Season 6 | Episode 22 |
Aired 05/13/10
We gasp when Mark tells Lexie, "I'm still in love with you. I tried not to be, but it didn't work. Sloan's gone. There's no baby. And I don't want to sleep around. I want another chance."

Lexie is thrown, but tells him, "I have a boyfriend." "I know, I'm telling you, you can have a husband," Mark says. She tears up, but when Alex arrives, she leaves with him.

Arizona and Callie meet in the elevator. They kiss, but Arizona walks away before Callie can say anything.

Cristina tells Meredith, "I'm not moving in with Owen." Meredith shows her the blueprints for the house she and Derek are planning and tells her one of the rooms is for her.