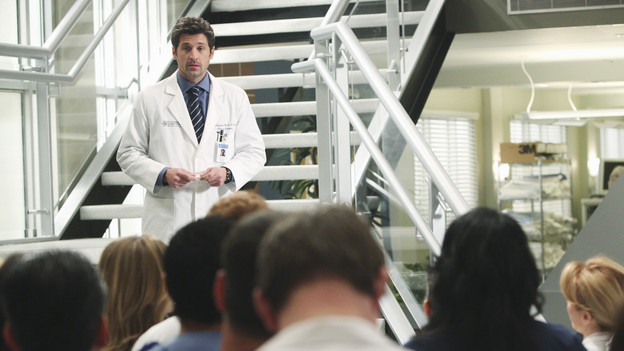 State of Love and Trust
Season 6 | Episode 13 |
Aired 02/4/10
Richard tells Miranda that going to rehab is admitting that Derek and Larry were right. "The best way to beat them is to stop fighting them," she tells him. "You go get better, you be the chief." We're very happy when Richard takes her advice.

Miranda offers advice to Derek that an apology will prevent the lawsuit from the patient who woke up, so he apologizes to the patient, and also to Richard.

Derek tells the staff, "I am neither pro or anti merger. From this point on, everyone has a clean slate."