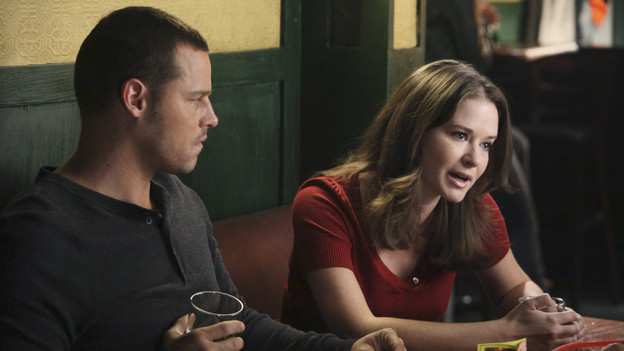 Superfreak
Season 7 | Episode 3 |
Aired 10/7/10
When the docs treat a 27-year-old virgin, everyone starts reminiscing about their first time. April is conspicuously silent during the discussion. That's because she's a virgin, too. And she doesn't think her sex life (or lack of one) should be up for public discussion.

We all have things we don't talk about, right? April points out all the issues her friends don't like to say out loud. The fact that Mark keeps staring at Lexie because he can't keep his eyes off the woman he loves is just one of those unspoken things April addresses during an impressive rant.

It's nice to see April show some backbone and give Lexie a little something to think about. Of course, Lexie has even more on her mind when she catches Mark and Amelia getting hot and heavy outside his apartment. Think he's moved on?