9 Reasons We Love Cristina Yang
By Marisa Dabney | May 13th, 2014
9) She's a mane attraction. Sure, she's an incredible surgeon, supportive friend, strong and hilarious person... we'll get to those things later, don't you worry. But first can we focus on her amazing wavy hair? It's everything!
8) She taught us how to dance it out. No matter how stressful life gets, sometimes you just need to let loose. Who doesn't want to shake off a bad day by whipping their hair back and forth? (And, yes, a little tequila may be involved...or a lot.)
7) She is a hot guy magnet. Cristina's hook-up track record is kind of a big deal. The men below are just some of the guys who couldn't resist her.
Nicely done, Dr. Yang!
6) She has no fear. True, we've seen Cristina be fearless in the face of disease and tragedy countless times at the hospital. But it's the way she takes on life that has brought us some of our favorite memorable moments. Case in point: Season 2 Episode 22 (The Name of the Game). Cristina wasn't afraid to bare all her assets to prove a point. She walked through Burke's apartment naked -- in front of Preston…and George!
5) She is the perfect woman. At least according to Owen.
4) She tells the truth... even if it hurts. Cristina rarely shies away from telling the truth. Remember when she told Mer that she's the better surgeon? Prime example. In fact, you will pretty much always know what she's thinking. Even if she doesn't say it, it's usually written all over her face! (That certainly makes for an entertaining bedside manner. The patients may not always like it -- but we do!)
3) She's a lifesaver. No, really. Cristina has saved so many lives over the past decade that is impossible to keep count. She saved McDreamy's. Without her, Meredith wouldn't have had this moment. Neither would we.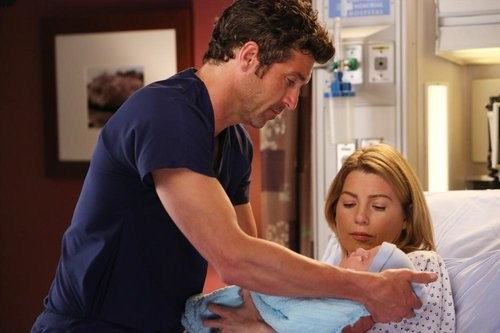 2) She's taught us the importance of loving what you do. Over the last 10 years we've been inspired by Yang's focus and her love of the job. No bomb, plane crash, icicle or lost (but technically won!) Harper Avery can stop Cristina. She's an inspiration.
1) She's our person too. Enough said. We'll miss you, Cristina!