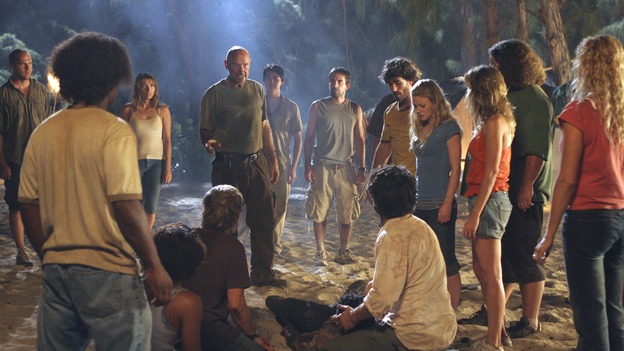 Further Instructions
Season 3 | Episode 3 |
Aired 10/11/06
On the way back, they stop for water. While Charlie fills their bottles, Locke apologizes to Eko. Surprisingly, Eko awakes and tells him that he will find Jack, Kate and Sawyer because Locke is a hunter. But when Charlie returns, Eko is still unconscious.

They return to camp with Eko. Hurley and Locke tell everyone what the Others have done. They look to Locke as they would look to Jack like a leader. Locke steps into the role effortlessly, assures them that they'll go find Jack, Kate and Sawyer and bring them back but for now they need to help Eko. His confidence and leadership comforts them.

Hurley realizes Desmond predicted Locke's speech. How'd he know? But Desmond stands apart from the group, simply throwing rocks into the ocean...