"One Life to Live" Releases Album on iTunes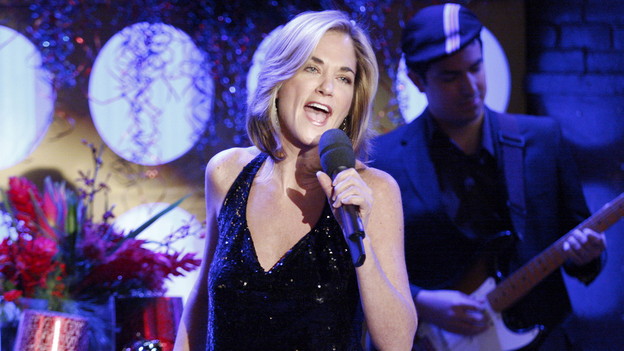 Just in time for Valentine's Day comes the ideal gift for your Llanview-loving someone special: "The Sound of a Kiss" is a seven-track digital download available through
iTunes
that features original songs performed by
One Life to Live
stars Kristen Alderson (Starr Manning), Kassie DePaiva (Blair Cramer), David Gregory (Robert Ford), Kelley Missal (Danielle Rayburn) and Brittany Underwood (Langston Wilde).
Get a behind-the-scenes look at the actors in the recording studio and hear their thoughts on the music
!
The CD will be available for download via
iTunes
starting February 8th. "It's been great getting everyone back into the recording studio for this project," said Paul Glass, supervising music director. "There are a couple of tracks that the fans have been asking for and that we have been wanting to get out there: the song Kelley Missal sang at Todd and Tea's wedding and Kassie DePaiva's song from New Year's Eve.
The full track listing for "The Sound of a Kiss":
1. "Hard To Give" (Kristen Alderson)
2. "Everything I Ever Learned" (Kelley Missal)
3. "Dream of Our Own" (Kassie DePaiva)
4. "Isn't It Funny" (Brittany Underwood)
5. "Lost For Words" (David Gregory/Brittany Underwood)
6. "Just To Be" (Kassie DePaiva)
7. "Dream of Our Own (Piano version)" (Kassie DePaiva)
Previous
OLTL
albums released on iTunes include
"Prom Night: The Musical"
in 2007 and the original music from
"Starr X'd Lovers: The Musical"
in 2010. In addition to original music,
OLTL
has become a popular destination for established music superstars like Snoop Dogg, Mary J. Blige, Lifehouse, All-American Rejects, Lionel Richie, The Pussycat Dolls, and Nelly Furtado.