Ted King Q&A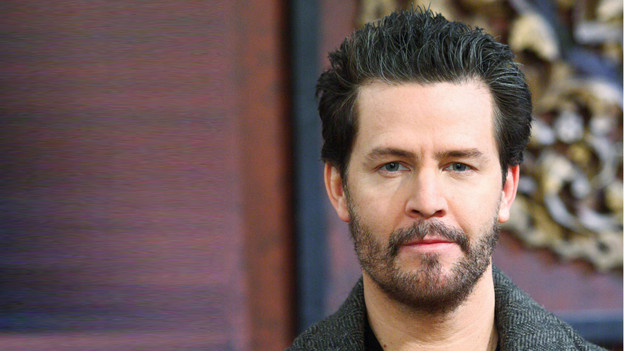 When Blair set out to track down the artist behind that mysterious painting of her, she opened the door to one of the most familiar faces in Daytime. Ted King might be best known to fans as Danny Roberts on
Loving
(and later
The City
). Or perhaps as dastardly Luis Alcazar and complicated-but-still-pretty-dastardly Lorenzo Alcazar on
General Hospital
.
Now, Ted King has made his way to
One Life to Live
, where he plays this mysterious artist, Tomas. What's he up to? What are Ted's feelings on being back in Daytime? We talked to him and got the answers from the source.
ABC.com: So, welcome back to daytime!
Ted King: Thank you.
I guess it's fair to say we've all missed you on the soaps, so what's it like being back?
Completely different. Well, you know, I started here in New York, and did two shows here, and then went to California to do primetime for ABC, and then ended up doing primetime for the WB, and ended up coming back to New York and doing some guest star spots, and then going back to California and doing more primetime. Then I booked
General Hospital
-- did that for four and a half years, and then went back to primetime, did
Prison Break
, and a bunch of other things, and now I find myself back on daytime, so I keep jumping from one world to the next. They're very different. They really are very different -- in the way they shoot, obviously daytime is much, much faster.
Did it take some getting used to, or was it sort of like riding a bike back into that rhythm?
Well, I think if I had been single, it would have been like riding a bike, but since I left
General Hospital
I've gotten married and had a baby. So, I have a three-month-old who's my number one priority, and so it's much different now. There's more on my plate than I had back then.
It's got to be a big challenge.
Yeah, it was a lot different because we had to pack a whole family and all the things that go with that, and then also start the new show.
Keeps you on your toes.
Oh my God, man, an understatement.
And not only just back in New York, but back in your old studio that you were on for The City.
Yeah, they're just across the hall. I was where
The View
is, and now I'm across the hall where
All My Children
was when I was there.
Do you ever walk around and get flashbacks from The City days?
I certainly did when I did The View
. Just sitting in that studio, and I mentioned it on the show when they were interviewing me. "You guys did a nice job with this place." Barbara got a nice kick out of that.
How was it doing The View? Was that cool?
It was wonderful, absolutely wonderful. They treated us fabulously, you know. They were kind to us both on and off camera. They [the co-hosts] spent a lot of time with my wife and the baby off camera.
Yeah, we got to see them on camera for a minute.
Yeah, my daughter stole the show I think.
Next page>>