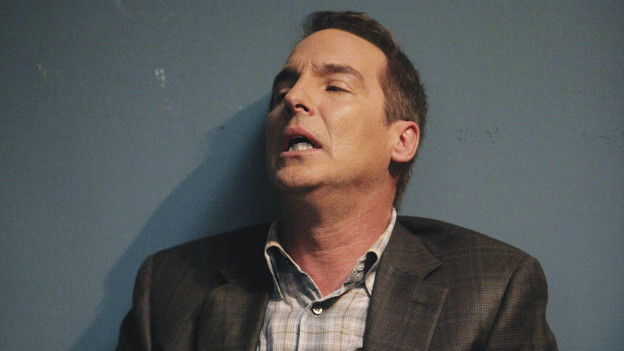 Did You Hear What Happened to Charlotte King?
Season 4 | Episode 7 |
Aired 11/4/10
Sheldon gets Lee to admit that he attacked and raped a woman. He tries to get a name, but Lee snaps. He attacks Sheldon and the cops are forced to pry him away. The interview is over and Sheldon still has no idea that the woman Lee attacked was Charlotte. The police won't be able to hold him for long. He'll be back on the street unless the victim comes forward. As we know, that's not about to happen anytime soon.

Charlotte breaks down and tells Coop she just wants to go home. So that's where they're going. Charlotte walks slowly down the hospital hallway eliciting stares from everyone she sees. She says, "Don't you people have somewhere to be?" This scatters the nosey staff. As they continue the difficult trek toward the door, Charlotte asks Cooper not to let her fall. He won't. Of course, he won't.