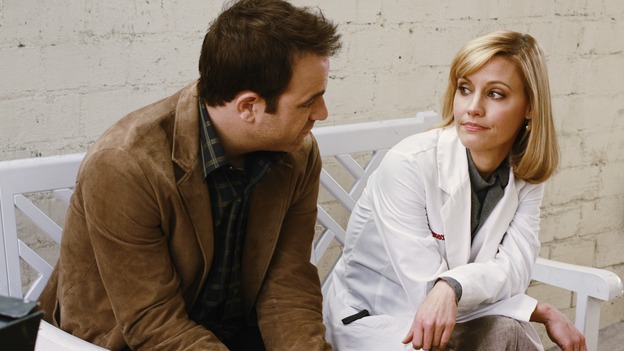 Wait and See
Season 2 | Episode 17 |
Aired 02/19/09
In a rage, Naomi tracks Mitch down at his job as a waiter. Right there in the restaurant in front of customers and co-workers, she yells at him for ditching his wife and baby. They need him, so he needs to step up and be a man for them.

Charlotte then confesses to Cooper that she slept with Archer. But rather than ending their relationship, Cooper proves his commitment to her by promising to not walk away from her even though she did this horrible thing. She better not do it again, but, for now, he's sticking with her. Charlotte bawls and falls into his arms.

Finally, Mitch returns to Oceanside to be reunited with—and to take care of—his family.