The Great Holiday Baking Show Premieres Monday
By Marisa Dabney | Nov 24th, 2015
"The Great Holiday Baking Show" premieres Monday November 30th, 2015 at 10|9c. Based on the hit UK series, "The Great British Bake Off," and hosted by husband and wife Nia Vardalos ("My Big Fat Greek Wedding") and Ian Gomez ("Cougar Town").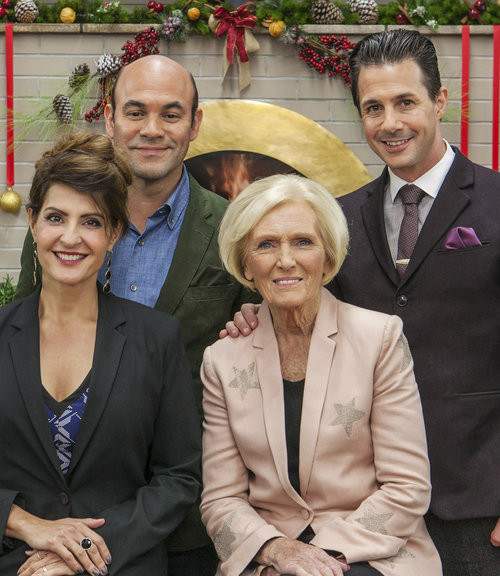 "The Great Holiday Baking Show" stars some of the nation's best amateur bakers as they compete in a series of themed challenges and eliminations all hoping to be crowned Holiday Baking Champion. For four weeks, James Beard Award-Winning pastry chef and author, Johnny Iuzzini, joins "The Great British Baking Show" judge and England's "Royal Queen of Baking," author and television personality Mary Berry, as they judge the decadent and delicious holiday fare these bakers create as they throw down their best culinary skills.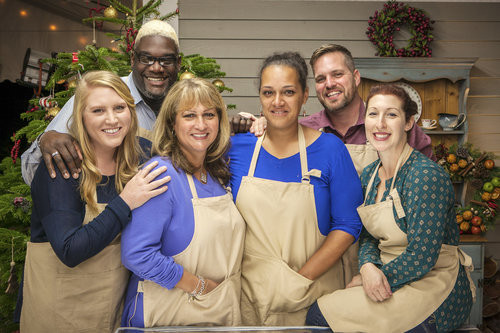 The Monday November 30th premiere episode will showcase the bakers during Cookie Week in which they will be tasked with preparing holiday cookies, or as Mary would call them biscuits. The bakers will have three rounds of baking. First they will create a Signature Bake, showcasing their family recipes as they create two sets of cookies that are both delicious and unique. Next they have The Technical Bake where they will recieve a surprise recipe and must demonstrate precision and technique. The bakers save their best for last with the The Showstopper Bake, where they are asked to create elaborate flavorful gingerbread houses. Watch The Great Holiday Baking Show Mondays at 10|9c on ABC.