Watch "Star Wars: The Force Awakens" Sunday, February 17 8|7c
By Jim Donnelly | Feb 12th, 2019
Star Wars: The Force Awakens makes its network premiere on ABC Sunday, February 17 8|7c and will be available for streaming the next day. Fans across the galaxy have enjoyed stories from the Star Wars universe for over four decades. In The Force Awakens, Han Solo and his young allies face a new threat from the evil Kylo Ren and the First Order. Be sure to watch on the ABC app from your smartphone and tablet (iOS and Android), computer on ABC.com and connected devices (Roku, AppleTV and Amazon Fire TV) and may the Force be with you.
ABC Celebrates Star Wars: The Force Awakens
Is Mark Hamill Jealous of Harrison Ford?
Thirty years after the defeat of the Empire, Luke Skywalker has vanished and a new threat has risen: The First Order, led by the mysterious Supreme Leader Snoke and his dark side enforcer, Kylo Ren. General Leia Organa's military force, the Resistance – and unlikely heroes brought together by fate – are the galaxy's only hope at thwarting a new reign of evil. Watch Star Wars: The Force Awakens on ABC and the ABC app Sunday, February 17 8|7c on ABC.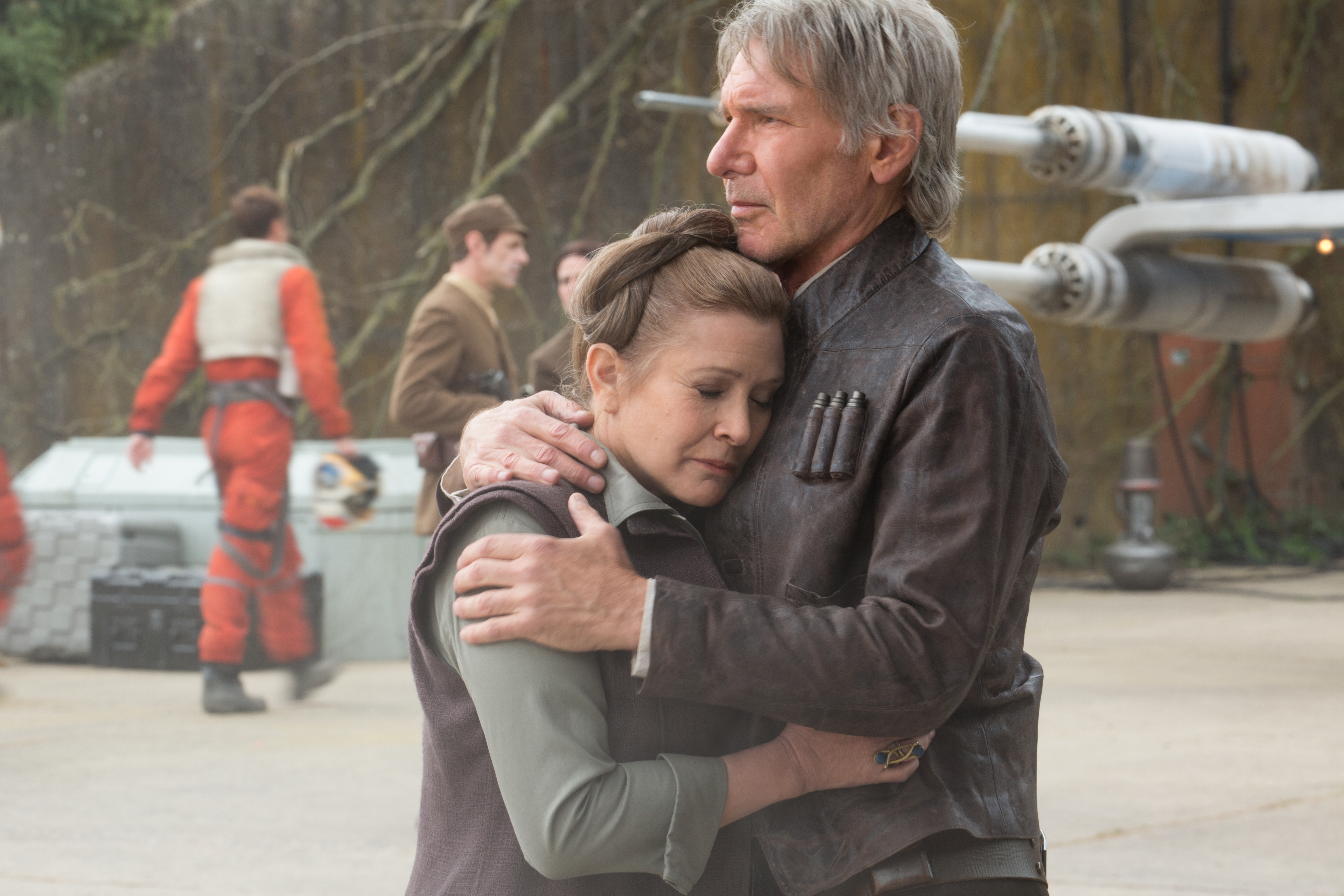 The film stars Harrison Ford, Mark Hamill, Carrie Fisher, Adam Driver, Daisy Ridley, John Boyega, Oscar Isaac, Lupita Nyong'o, Andy Serkis, Domhnall Gleeson, Anthony Daniels, Peter Mayhew and Max Von Sydow. Kathleen Kennedy, J.J. Abrams and Bryan Burk are producers with Tommy Harper and Jason McGatlin serving as executive producers. The screenplay is written by Lawrence Kasdan & J.J. Abrams and Michael Arndt. "Star Wars: The Force Awakens"was released in U.S. theaters on Dec. 18, 2015.