"Schooled" Coming Soon to ABC
By Steve Dove | May 11th, 2018
The ABC Television Network has made a straight-to-series order of a new spinoff based on the hit comedy The Goldbergs. The series is slated for 2018-2019. The spinoff will be set in 1990-something and follow the hilarious teachers of William Penn Academy – led by Tim Meadows (Principal Glascott), Bryan Callen (Coach Mellor) and AJ Michalka (Lainey Lewis) – who, despite their eccentricities and crazy personal lives, are heroes to their students.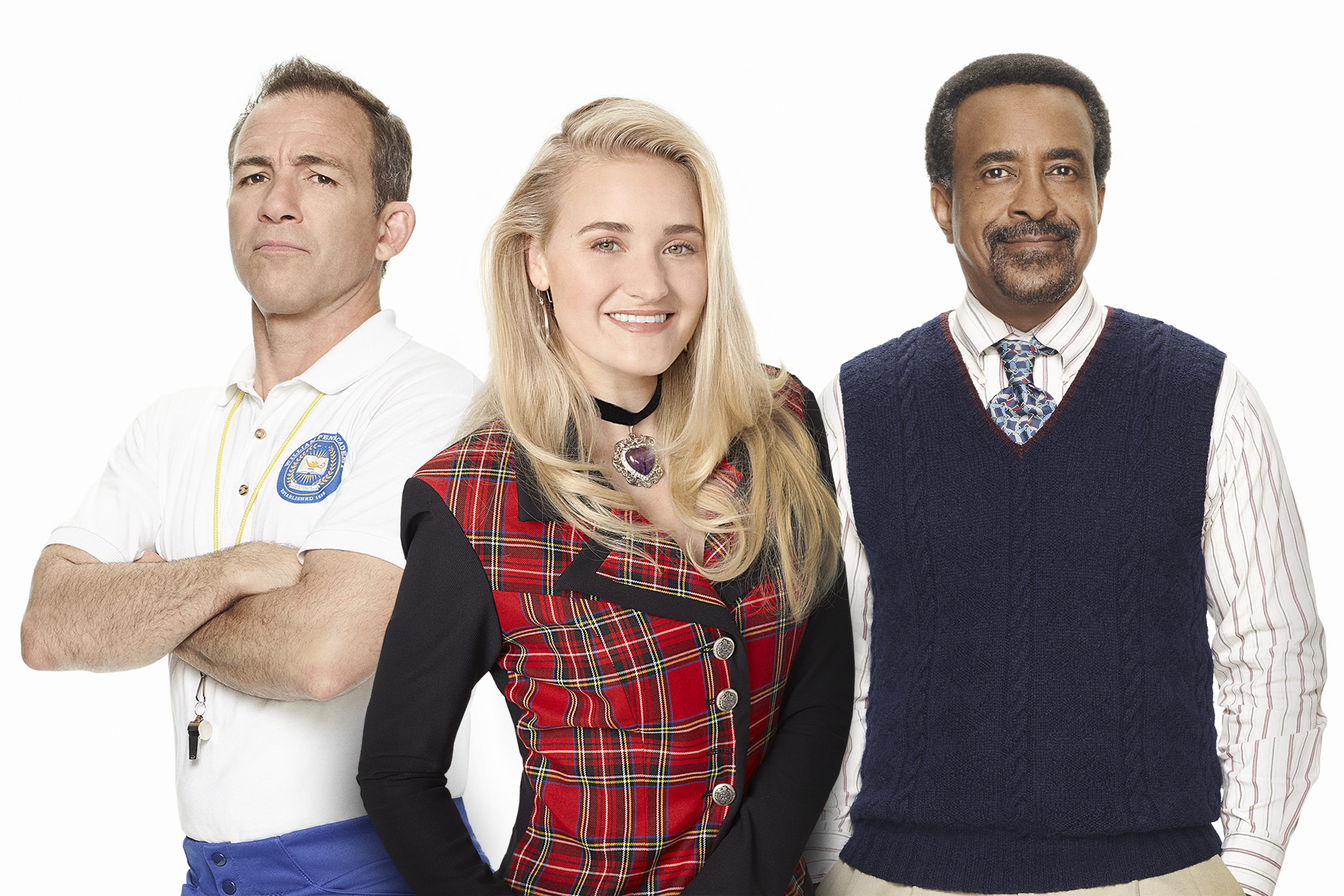 SCHOOLED - ABC's Schooled stars Bryan Callen as Coach Mellor, AJ Michalka as Lainey Lewis, and Tim Meadows as Principal Glascott. (ABC) © 2018 American Broadcasting Companies, Inc. All rights reserved.
Story by Marc Firek and Adam F. Goldberg. Teleplay by Marc Firek. The series is from Sony Pictures Television and ABC Studios. Adam F. Goldberg, Doug Robinson and Marc Firek are executive producers.