Josh, and Kelli Transform Themselves plus NBA Greats Chris Bosh and Chris "Birdman" Anderson Guest Star
By Aaron Welsh | Jun 2nd, 2015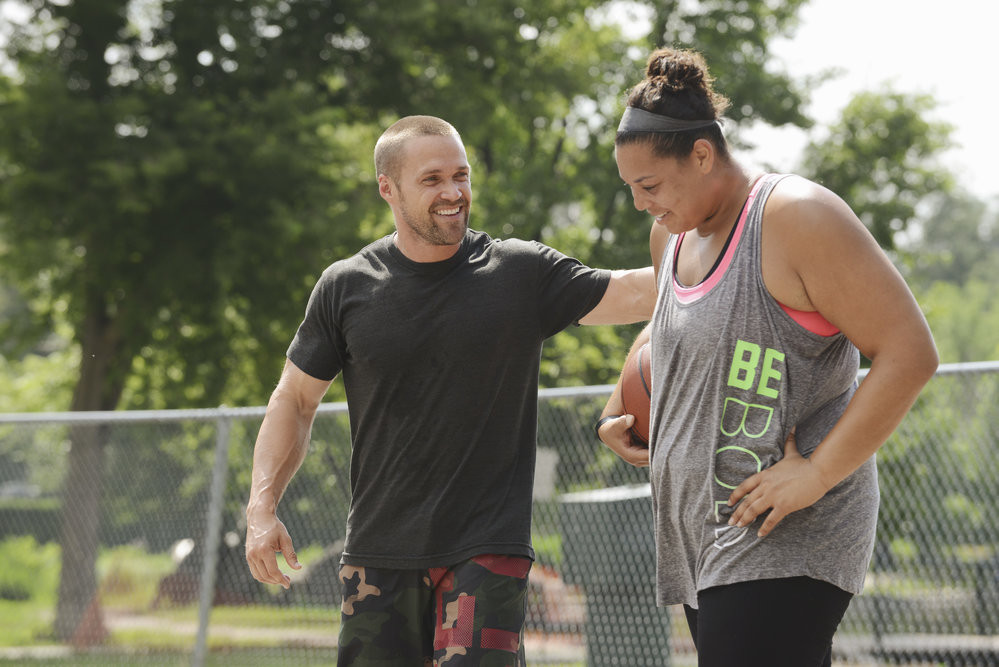 The amazing transformations of two people from different cities and backgrounds will be featured in one episode of "Extreme Weight Loss" on TUESDAY, JUNE 2 (9:00-11:00 p.m., ET/PT) on ABC. NBA greats Chris Bosh and Chris "Birdman" Anderson (Miami Heat) guest star in the episode.
Josh/399 pounds (29 years old, from Omaha, NE), is a gay firefighter living in a small town. After losing his father (who was also a firefighter) in a tragic accident, he's decided to change his life. Kelli/331 pounds (26 years old, from Kansas City, MO), is a former college basketball player who went into depression after hoops ended; now, she wants to reclaim her life and find the man of her dreams.
"Extreme Weight Loss" is the unique and riveting, non-competitive, docu-series about weight loss that takes viewers on the unprecedented 365-day journeys of courageous and resilient "super-obese" people.
In addition to working one-on-one with Chris and Heidi, the EWL participants will also spend the first 90 days of their weight loss journeys at the renowned University of Colorado Anschutz Health and Wellness Center in Aurora, CO. Chris and Heidi, along with CU Anschutz Health and Wellness Center Medical Director and CU School of Medicine Associate Professor Holly Wyatt, MD, will guide participants on their journeys to safely lose up to half their body weight, as well as the emotional baggage that often holds one back. The CU Anschutz Health and Wellness Center offers some of the country's most advanced research and science-based expertise, focusing on a comprehensive weight loss approach, including fitness, nutrition and wellness services.
Separately, "Extreme Weight Loss: Destination Boot Camp" – where people work with some of the top medical experts from the show, was recently launched at the CU Anschutz Health and Wellness Center, which operates the program.