GH Now! Cast
Aug 27th, 2015
Get to know the funny faces behind the new digital series GH Now!

nancygrahn|104561_835||3328|4992|0
Nancy Lee Grahn
Alexis Davis on the ABC Television Network's "General Hospital"
Genuine, intelligent and independent are just a few of the words that can describe Daytime Emmy® Award-winning actress Nancy Lee Grahn. The seasoned actress, who arrived at "General Hospital" in 1996, plays strong and savvy Alexis Davis, a brilliant attorney with a sense of humor. In July 2001, Grahn graced the cover of the prestigious magazine "California Lawyer," with a caption that read "Move over Ally; 'General Hospital's' Alexis Davis is the best lawyer on TV."
Grahn has won Two Daytime Emmy Awards and has received 8 nominations.
Grahn grew up in Skokie, Illinois, and makes frequent return trips to visit family members. It was in a Skokie community theater production of "Oklahoma" that she landed her first role, "the pony on the left that pulled the surrey with the fringe on top." But as she matured, so did her roles. While attending the Neighborhood Playhouse in New York City, she had the great fortune to study with Sandy Meisner and Bill Epsen. She went on to land roles in productions of "A Midsummer Night's Dream," "Guys and Dolls," "Two for the Seesaw" and "Barefoot in the Park" at various repertory theaters including the Goodman Repertory, Dallas Theatre Center and Michigan's Meadowbrook Theater as well as playing Beverly Wilkes on ABC's "One Live To Live."
After she decided to move to Los Angeles, Grahn's television career took off. She has recurred on several shows including "Castle," "Murder One," "7th Heaven," "Melrose Place," and "Models Inc.," and guest starred on over 25 primetime shows. It was on NBC's internationally acclaimed Daytime Drama "Santa Barbara" that Grahn won her first Daytime Emmy. Her ten-year run as Julia Wainwright brought her not only an Emmy, but international fame as well. "Santa Barbara" was the one of the highest watched shows in over 150 countries.
Grahn wrote and produced the very well received roll out segments for the 2013 Daytime Emmys, and most recently has co-written and produced an original digital series for ABC.com called "GH NOW!" launching January 2015.
The versatile Grahn is also active politically. She was a surrogate for Clinton, Gore, Kerry and Obama as well as founder of "Daytime for Choice," where she toured college campuses to promote Reproductive Health and Freedom. Her charities include chairing the Media Access Awards to promote portrayal of disability in the media. She also has appeared on various talk shows with her father, a recovering alcoholic, to discuss the impact of alcoholism on the family. Additionally, Grahn works closely with the Center for Judicial Excellence, and is currently on the board of the Child and Family Guidance Center, a non-profit organization to promote the health and well-being of children and families through innovative mental health services. She consistently raises money for Smile Train, Bonnie Addario Lung Cancer Foundation and her father's, Robert D. Grahn Foundation.
Grahn's greatest accomplishment was the birth of her daughter, Katherine Grace, who she describes as "heaven on a stick."
As a single working mother, Grahn's life is filled to the brim. She believes her real purpose in life is to be happy -- and is grateful to be just that.

Sarah Colonna
Sarah is well known as a popular roundtable regular on the hit late night talk show "Chelsea Lately." She also served as a full time writer on "Chelsea Lately," as well as a producer, writer and star of the show's spin-off scripted series "After Lately."
She was recently seen in Michael Rosenbaum's new movie "Back in the Day," alongside Rosenbaum, Nick Swardson, Harland Williams, Morena Baccarin and many others. She's also recently appeared in Diablo Cody's "Paradise," CBS' "Battle Creek," and "Killing Hasselhoff" with Ken Jeong.
Her first book, "Life as I Blow it," debuted at number 5 on the New York Times Bestseller list, followed with a sold out book tour in several major cities in the country. It was also sold to NBC to be developed for television with producers Happy Madison two years in a row. Her second book, "Has Anyone Seen My Pants," is due for release March 31st, 2015.
Sarah continues to tour across the country headlining comedy clubs regularly. She's appeared on several other TV shows, including "The United States of Tara," "Scare Tactics," and "Monk," and was a semi-finalist on NBC's "Last Comic Standing."

Jimmy Pardo
Jimmy Pardo has a unique observational comedy POV that audiences can't get enough of. Known for interacting and making hilarious observations about his audiences, Jimmy is the ultimate "comic's comic." Jimmy's raucous-but-smart weekly podcast, "Never Not Funny," has revolutionized the way comedians use the internet to connect with their audiences. It's the No. 2 paid podcast hosted by a comedian, after Ricky Gervais's. His guest list reads like a Who's Who of comedy: Conan O'Brien, Ricard Lewis, Patton Oswalt, and Sarah Silverman have all been guests. Actors Jon Hamm, Ty Burrell and Craig Bierko have appeared on several of the funniest episodes.
"Never Not Funny" was voted by both iTunes and USA Today as one of the top podcasts of 2006 and 2007. It was an Editor's Pick in the September 2009 issue of Esquire magazine. In 2010, GQ magazine called the show "The Number 1 Relatively Obscure Thing You Need to Be Paying Attention To." The show, which started in Jimmy's dining room in 2006, now regularly hits the road with live tapings at festivals like SF Sketchfest, MaxFunCon, the Vancouver Comedy Festival and Bumbershoot. Every year, Jimmy and Co. present the "Pardcast-A-Thon," taping for up to 12 hours to raise money for The Smile Train.
Besides the podcast, Jimmy continues to headline at some of America's top comedy clubs and currently works as Conan O'Brien's opening act on "Conan," getting the studio audience into a laughing mood before the show tapes (he did the same for Conan on "The Tonight Show"). In addition to providing content for Teamcoco.com and appearing on the show in sketches or as a frequent guest, Jimmy recently filled in for as Conan's sidekick for several shows.
A true multimedia talent, Jimmy has frequently appeared on television and in movies. He has performed on "The Tonight Show with Jay Leno" and "The Late Late Show with Craig Ferguson." He had his own half-hour special, "Comedy Central Presents Jimmy Pardo." He hosted "National Lampoon's Funny Money" on the Game Show Network, and was the co-host of AMC's "Movies at Our House" for four seasons. He has hosted episodes of VH1's "The Surreal Life" and "Love Lounge" and NBC's "Late Friday." He's appeared on popular shows such as "Monk," "That 70s Show," and "Becker." And he has acted in independent films such as "Relative Strangers" and "The Godfather of Green Bay."
He has recorded three comedy albums, "Uno," "Pompous Clown" and the newest release; "Sprezzatura," that reached #1 on both iTunes and Amazon.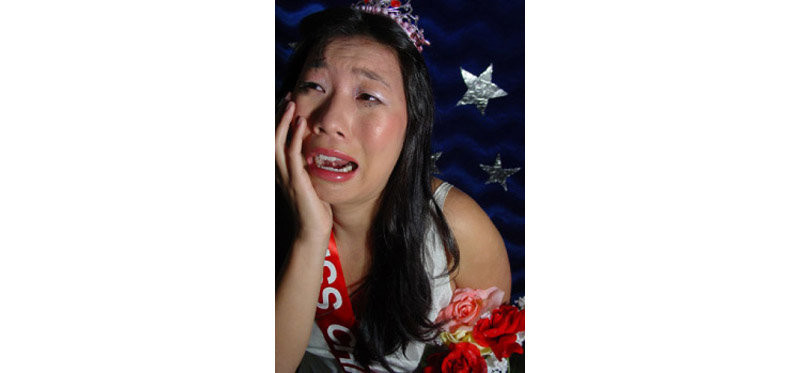 Kristina Wong
Kristina Wong is a solo performer, writer and cultural commentator named "One of the Seven Funniest Eco-Comedians" by Mother Nature Network. She's created five solo shows and one ensemble play that have toured throughout the United States and UK. Her most notable touring show– "Wong Flew Over the Cuckoo's Nest" looked at the high rates of depression and suicide among Asian American women and toured to over 40 venues since 2006. It's now a broadcast quality film distributed by documentary juggernaut, Cinema Libre Studios. (More at www.flyingwong.com). She's been a commentator for American Public Media's Marketplace, PBS, Jezebel, xoJane, Playgirl Magazine, Huffington Post and a guest on FXX's "Totally Biased with W. Kamau Bell," Al Jazeera's "The Stream" and AM Tonight on Fusion TV.
Her work has been awarded with grants from Creative Capital, The Map Fund, Center for Cultural Innovation, the Durfee Foundation, National Performance Network, five Artist-in-Residence grants from the Los Angeles Department of Cultural Affairs, and a residency from the MacDowell Colony. Kristina has been invited twice to give the graduation speech at UCLA. As an actor she's been on General Hospital, Nickelodeon's "Nicky Ricky Dicky and Dawn," and Myx TV's "I'm Asian American and Want Reparations for Yellow Fever." Her new stage show "The Wong Street Journal" navigates privilege and economic disparity and premieres in June 2015. She spent a month in Northern Uganda researching that show and recording "Mzungu Price" a rap album with local rappers. Kristina's mail order bride website is www.bigbadchinesemama.com.

Jackie Kashian
Jackie Kashian's comedy is like listening to a really racy episode of All Things Considered. She is a national touring comic with a new hour standup special "This Will Make an Excellent Horcrux." It is available digitally or on CD or DVD. It's also available for $5 download on www.allthingsrecords.com. She recently made her late night comedy debut on the Conan O'Brien show, has her own half hour special on Comedy Central, was a semi-finalist on Last Comic Standing and has recorded This American Life with Ira Glass for NPR. She has a weekly Podcast where she interviews people about their obsessions. Tune into The Dork Forest on iTunes or at her website: www.dorkforest.com
Other Jackie Kashian Facts:
In 1985, Jackie got drunk and heckled Sam Kinison in Madison, Wisconsin. She was told, by management, that open mike night was on Sundays. Just three weeks later she did open mike. Proof that that was not a black out drunk night.
Jackie on the Road: She's been touring about 17 years. Jackie now makes her home in LA and works the road about 25 weeks a year. This seems to be a good balance of crime and sanity.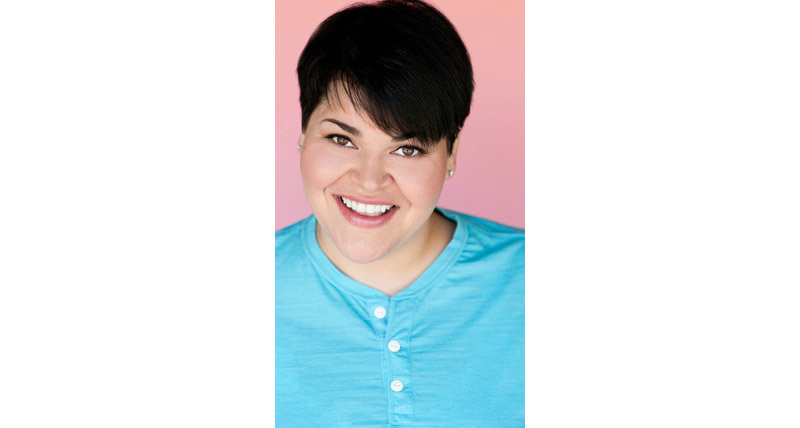 Jen Kober
Jen Kober is originally from Lake Charles, LA, and has recently bounded onto the national stage bringing crowds to their feet with her original blend of stand-up, story telling, and improvised rock-n-roll comedy. Her hard-hitting hour is phenomenally funny as Kober commands the stage and dares you not to laugh.
Jen's credits include television work on BET's Real Husbands of Hollywood, Franklin & Bash, The Mindy Project, Anger Management, Happy Endings, Treme and Curb Your Enthusiasm. Film credits include American Pie Reunion movie, Paranoia and Grudge Match. And has performed on comedy stages all across the United States.