Grey's Anatomy Season 12 Episode 21 Sneak Peeks: Callie Asks Alex to Take Her Side
By Micheline Goldstein | Apr 22nd, 2016
Coming up on Grey's Anatomy Season 12, Episode 21, "You're Gonna Need Someone on Your Side" airing THURSDAY APRIL 28, 8|7c, Stephanie's growing relationship with musician and MS patient Kyle (guest star Wilmer Valderrama) becomes complicated. Meanwhile, Meredith encourages Amelia and Owen to take a chance and choose to be a real couple. Arizona and Callie's disagreement over their daughter Sofia has escalated, and the exes are putting their mutual friends in the middle of a very uncomfortable situation. Will everyone close to them at Grey Sloan Memorial be forced to choose a side?
In the Grey's Anatomy sneak peek below from "You're Gonna Need Someone on Your Side," Callie approaches Alex and says she needs his help, as her friend, and as a respected peds doctor. Alex listens to her speech, and then realizes what she's saying... Callie is asking him to take her side, against Arizona, in their custody fight over daughter Sofia.
Sneak Peek: Callie Asks Alex to Take Her Side
In a second preview from Episode 21, Richard finds Arizona in tears, terrified that due to her decision to hire an attorney and start a custody battle with Callie, she could lose her daughter forever. Richard tells Arizona that if she doesn't want to lose Sofia, she needs to fight like she's never fought before, and stand up for her herself and her rights. "You want to lie down? You don't get to," he says.
Sneak Peek: Is Arizona Going to Lose Sofia?
Will Alex take Callie's side in her fight with ex-wife Arizona? Would Callie really take Sofia away from Arizona forever? Find out what happens on the Grey's Anatomy Season 12 episode, "You're Gonna Need Someone on Your Side," airing APRIL 28 8|7c on ABC.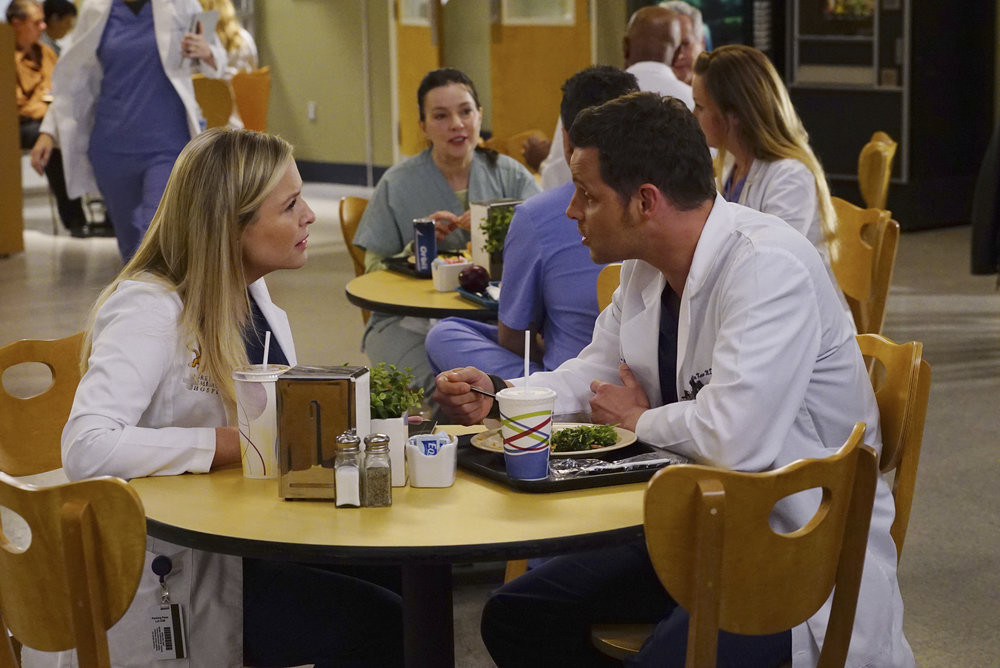 Watch Grey's Anatomy THURSDAYS 8|7c on ABC, or catch up on Season 12 episodes of Grey's Anatomy and read Grey's Anatomy Season 12 episode recaps.