Tim McGraw Shows Clip of His NASA Role in "Tomorrowland"
By Jimmy Kimmel Live | Apr 29th, 2015
Country superstar and actor Tim McGraw stopped by to talk to Jimmy Kimmel about his role as a NASA engineer in Disney's Tomorrowland starring George Clooney. Tim also talked about how he and wife Faith Hill let Jimmy and Guillermo sleep over at their house. Watch Tim McGraw's interview and see a clip from Tomorrowland along with Tim McGraw's live performances of "Shotgun Rider" and "Overrated." Tim McGraw shows a clip from Tomorrowland:

Jimmy Kimmel thanks Tim McGraw and Faith Hill for letting him and Guillermo stay at their house:

Jimmy Kimmel: "We have wicker to discuss." Jimmy was more interested in how Faith Hill decorated her home than hanging out with Tim McGraw.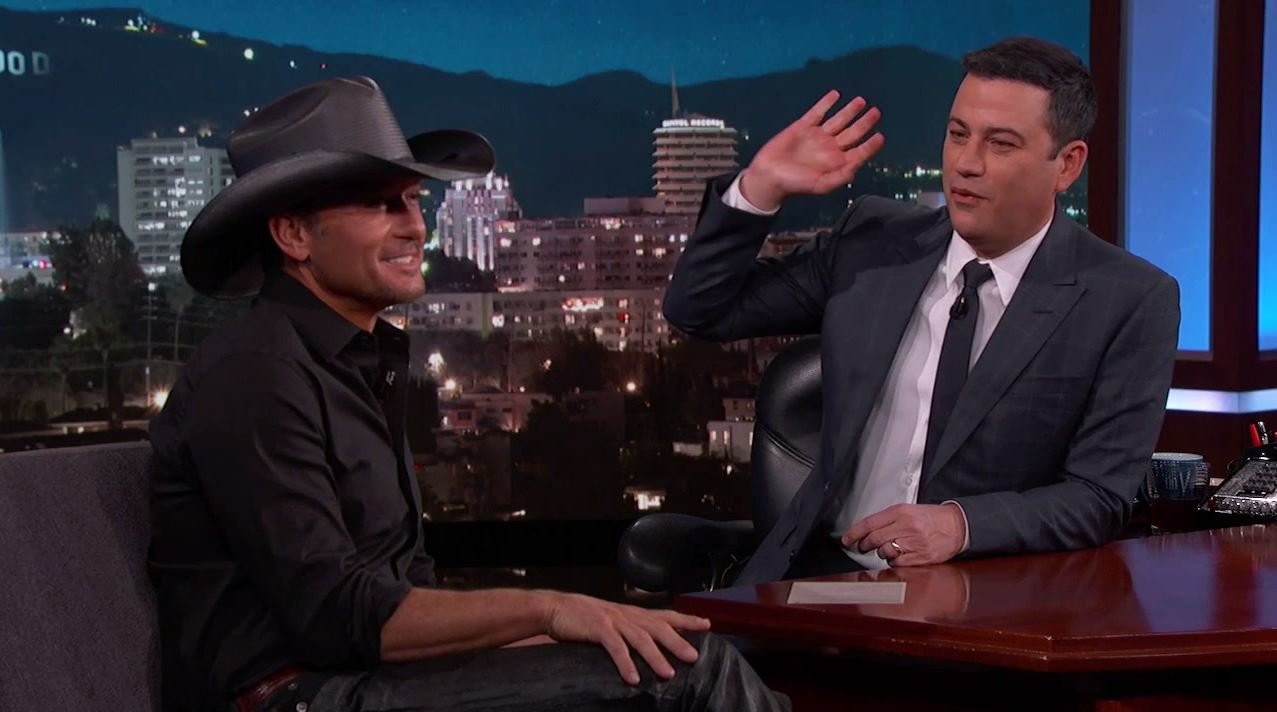 Watch Tim McGraw perform "Shotgun Rider":

Watch Tim McGraw perform "Overrated":


Watch Jimmy Kimmel Live ABC WEEKNIGHTS 11:35|10:35c.