Steve Buchanan Production Commentary #203
By MusicLounge | Oct 10th, 2013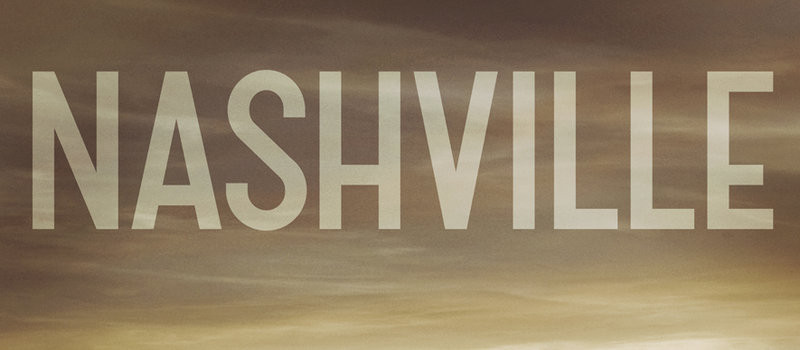 NSH_Logo2|||5744|3295|0
EP #203 - "I Don't Wanna Talk About It Now"
Singer/songwriter is often used to describe artists in Nashville who have been abundantly blessed with both talents. Taylor Swift, Vince Gill, Keith Urban, Willie Nelson, Loretta Lynn, Alan Jackson and Dolly Parton come to mind, turning songs they have written into #1 hit records and big fat catalogues.
And then there's Dean Dillon, Matraca Berg and Jeffrey Steele. Who? Maybe these credits sound familiar: "The Chair", "What Hurts The Most" and "Strawberry Wine", written respectively by Dillon, Berg and Steele, but recorded respectively by George Strait, Rascal Flatts and Deana Carter. The singers who took each one to #1 are far more famous (outside of Music Row anyway) for the songs than the actual writer. All of whom, by the way, are members of the Nashville Songwriters Hall of Fame (inducted in 2002, 2008 and 2010, respectively.)
All three of those songwriters began as singers with hopes of becoming Singers, with a capital S, which also stands for Star. All inarguably found Success, though perhaps not as they first dreamed of it.
"Unwound", George Strait's debut single in 1981—and first hit—was co-written by Dean Dillon, which kicked off a pretty good relationship. Dillon has had at least one cut on every Strait album except one since then, as well as cuts for Kenny Chesney, Lee Ann Womack and Toby Keith. Between 1982 and 1993 he also recorded and released six studio albums you've probably never heard of. His highest-charting self-written single was "Nobody In His Right Mind Would Have Left Her" which stalled at #25. Six years later, Strait recorded it and it shot straight to #1. Same song, different singer.
Matraca Berg, who grew up in Nashville, hit the songwriter jackpot before she turned 20; her first collaboration with songwriter Bobby Braddock, "Faking Love" was recorded by T.G. Sheppard and hit #1 in 1983. With that as her entry ticket, Berg embedded herself in the close-knit writing community of that time, creating a body of work that includes hits for Reba McEntire ("The Last One to Know"), Patty Loveless ("I'm That Kind of Girl"), Trisha Yearwood ("Wrong Side of Memphis"), Kenny Chesney ("You and Tequila") and the smash bittersweet love song "Strawberry Wine." While her seven album releases have been critically acclaimed, Matraca has not enjoyed broad commercial success.
Jeffrey Steele has made two stabs at recording fame, first as the lead singer and bass guitarist for country band Boy Howdy, and when that broke up, as a solo artist. His six albums produced only one Top-40 song, but his pen turned out to be the key that opened the door to hit after hit for other artists like Tim McGraw ("The Cowboy in Me"), Steve Holy ("Brand New Girlfriend"), Trace Adkins ("Chrome") and Montgomery Gentry ("Gone"). Ironically, Steele was a judge with Jewel and John Rich for one season on the Nashville-based next-big-thing televised talent competition "Nashville Star."
All three of these songwriters still perform regularly at writer nights in clubs (like the Bluebird), in smaller venues and at music festivals. But at a certain point---determined in large part by what kind of heat the country music market and country radio of that moment were seeking---these one-time aspiring artists had to accept that they would not be the center of attention on an arena stage or on the cover of People magazine. Fortuitously, they have a steady stream of mailbox money (as the business calls royalty checks), a slew of gold and platinum sales plaques, a bunch of medals and shelves full of awards to ease them through the disappointment.
Gunnar has no such source of comfort, at least not yet. All he sees at the still starving-artist stage of his music career is his former writing partner/Bluebird colleague/roommate/girlfriend and now emerging starlet Scarlett, and new roomie and full throttle Texan Will Lexington get all gussied up and step into the spotlight at the Edgehill Records stockholder shindig. As Will's exuberant performance of Gunnar's song "What If" gets the wild cheers and beaming smiles from label execs, Gunnar sits watching in the audience; merely a guest at Will's coming out party (so to speak).
When he says to Scarlett afterwards "Will sure owned it, didn't he?" his conflicted praise poses a question many before him have faced. Who really 'owns' the song? The creative who wrote it, or the singer who makes it a hit?
- Steve Buchanan