Steve Buchanan Production Blog #204 - "You're No Angel Yourself"
By MusicLounge | Oct 23rd, 2013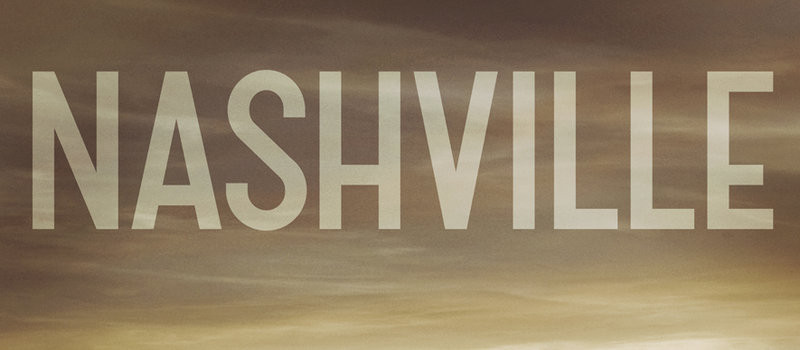 NSH_Logo2|||5744|3295|0
EP 204 - YOU'RE NO ANGEL YOURSELF
The Symphony Gala that Rayna and Tandy refer to in the scene by their mother's grave does indeed take place every year in Nashville, though it is called the Symphony Ball and is not produced by one wealthy resident to honor his late wife. (Also, unlike the black tie affair portrayed in this episode, it is actually one of just two white tie galas in Nashville, the other being the older Swan Ball, held every June to benefit Cheekwood Botanical Gardens and Museum of Art, one of Nashville's most visited attractions and community treasures.)
The Nashville Symphony was founded in 1946 and as befits its residence in Music City, it is one of the most active recording orchestras in the country. The Symphony's 19 recordings on the Naxos classical label have received a total of 14 GRAMMY® nominations and seven GRAMMY® wins.
It is also strongly committed to education and community engagement, reaching more than 250,000 adults and children annually through its free education and community engagement programs.
With the rising costs associated with running an 85-member symphony, an ambitious fundraiser was needed and in 1985, The Symphony Ball made its debut in the brand new Vanderbilt Plaza Hotel. Held annually on the second Saturday of December and a seasonal harbinger as sure as mall Santas and Christmas trees, it is attended by 500 or so of Nashville's culturally elite, arts philanthropists and members of the business community.
One group that for many years was not well-represented was the music industry. That wasn't all that unusual---historically Music Row and Nashville Society did not mix and mingle. The music biz didn't invite society to their parties either.
Wisely that began to change not too many years after the Symphony Ball began—and Music Row became more integrated into the business community at large. Leadership Music, a non-profit educational organization founded in 1989, extended the hand of inclusion from the music business to the community at large through partnerships and events. As Nashville society realized that the Nashville music community did indeed wear shoes and have table manners, they reached out from their direction as well.
Twenty years ago, the organizers of the Symphony Ball created the prestigious Harmony Award, given annually to an individual or duo that exemplifies the harmonious spirit of Nashville's musical community. Recipients include Amy Grant, LeAnn Rimes, Michael W. Smith, Mike & Linda Curb, Lyle Lovett, Trisha Yearwood, Dolly Parton, The Judds, Steve Winwood, Vince Gill, Wynonna and Naomi Judd, Chet Atkins, Martina McBride, Rascal Flatts, Carrie Underwood, Taylor Swift, Marty Stuart and Keith Urban.
The Ball moved to the Schermerhorn Center after the opening in September 2006 of the magnificent $123 million concert hall. The dinner, short performance by the Harmony Award winner (singing for their supper) and dancing take place in the 1844-seat Lana Turner Hall. The great flood of May 2010 caused $42 million in damage to the Schermerhorn. It re-opened on New Year's Eve of that year with a sold-out concert from Itzhak Perlman.
The Schermerhorn's stage and concert hall are not reserved solely for high-brow classical artists. The country music industry shows its support by renting it for parties and concerts like Little Big Town's performance of their entire "Tornado" album to an invited audience. George Strait was recently feted at a gala in honor of his 60th #1 hit.
On December 14th at the 29th annual Symphony Ball, Brad Paisley will be honored with the 2013 Harmony Award. It's safe to bet that his wife Kimberly Williams-Paisley will attend and won't create quite the stir the unstable Peggy does at the Symphony Gala in this episode of Nashville.
- Steve Buchanan