WATCH: Scandal's Joshua Malina and Cornelius Smith Jr Compete on Battle of the Network Stars: White House vs. Lawyers
By Marisa Dabney | Jul 14th, 2017
Scandal stars Joshua Malina (David Rosen) and Cornelius Smith Jr. (Marcus Walker) recently competed on ABC's Battle of the Network Stars, Episode 3, "White House vs. Lawyers." Joshua went head to head with How to Get Away with Murder's Matt McGorry (Asher Millstone) in a Shondaland Showdown. Actor Corbin Bernsen takes Cornelius to court in a basketball challenge. Check out the videos below to see how they did in their challenges. You can also watch the full episode to see if their team wins by clicking here.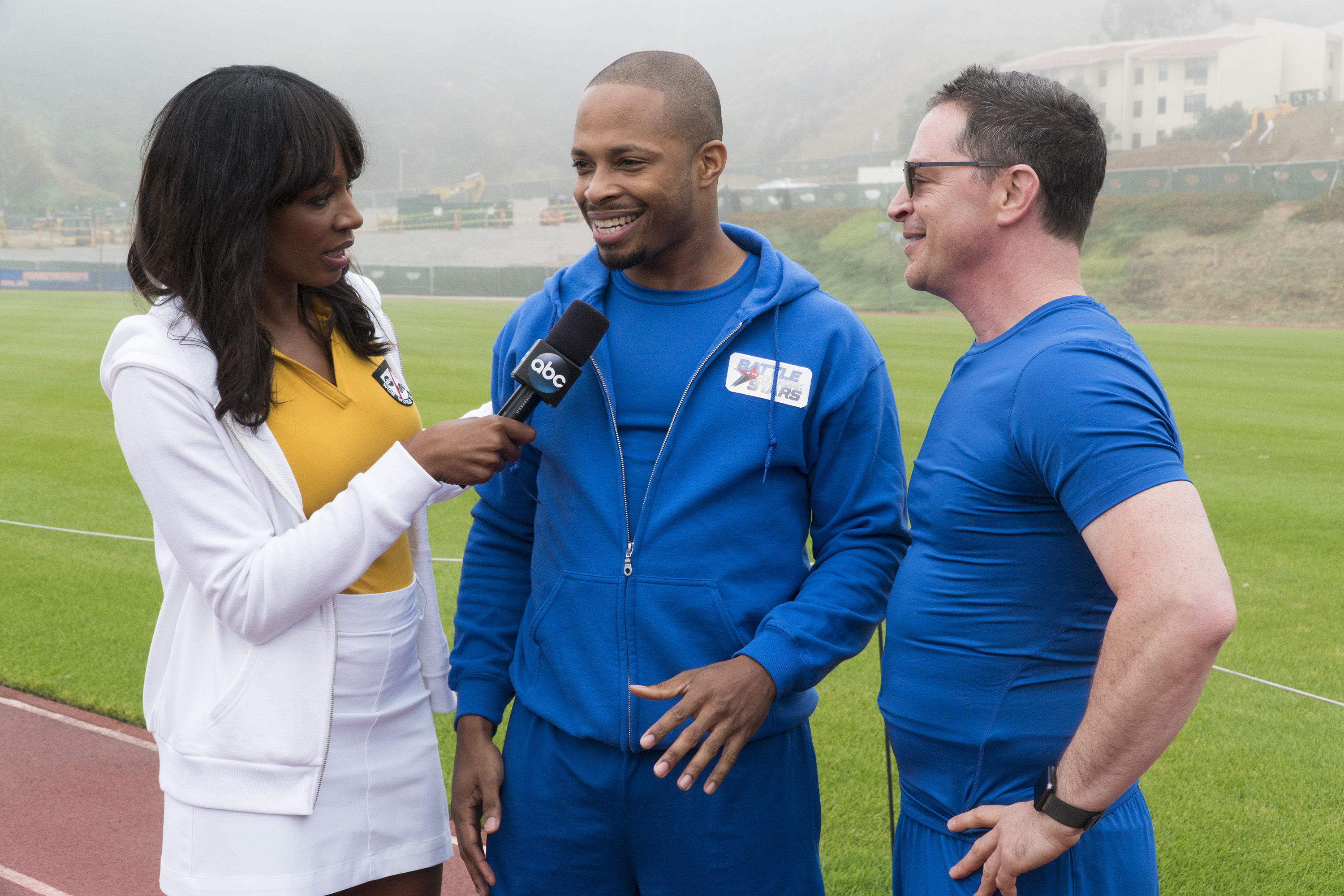 Cornelius heads to the basketball court ready for victory on Battle of the Network Stars. He feels it is "the perfect day for winning." However, this basketball battle between a TV White House Director of Communications and TV Lawyer turns into an old school versus new school challenge as Cornelius' opponent Corbin Bernsen is 27 years his senior. Corbin comes out hot scoring several baskets. Watch to see if Cornelius can keep up below.
Corbin Bernsen Crushes Cornelius Smith Jr. in Basketball
The commentators dub Joshua Malina's obstacle run against How to Get Away with Murder star Matt McGorry a "Shondaland Showdown." Battle of the Network Stars is one of Joshua's favorite shows and he is eager to run the obstacle course. He has his work cut out for him though as Matt is a former body builder and power lifter. Watch as Attorney General David Rosen tries to school Law Student Asher Millstone on the obstacle course below.
Joshua Malina and Matt McGorry's Obstacle Showdown
Love watching the challenges above? Good news! There are many more in the full episode of Battle of the Network Stars, Episode 3, "White House vs. Lawyers," available now on abc.com and the ABC app.