Watch Secrets and Lies Season 1 Online Free – Limited Time Only!
By Aaron Welsh | Apr 18th, 2016
For ONE WEEK ONLY, ABC television is offering Secrets and Lies Season 1 full episodes online for FREE. Start from the beginning as Detective Andrea Cornell (Juliette Lewis) is investigating the murder of a five-year-old boy. Ben Crawford (Ryan Phillippe), her main suspect, cannot prove he is innocent and must conduct an investigation of his own. Separately these two will dig up secrets, expose lies, and bring to light the truth of this tragic and senseless death. Don't miss out on all the drama and intrigue from Season 1 4/18 – 4/25 and come back this summer as Detective Andrea Cornell relentlessly pursues the truth on yet another case for Season 2.
Dectective Suspects Ben
Episode 1, Season 1: The Trail
Ben is out for his usual morning jog when he comes upon the body of young Tom Murphy. After the news begins to spread throughout town, Detective Cornell, who's been assigned to the case, pays Ben a visit for routine questioning. In the blink of an eye, Ben quickly turns from Good Samaritan to murder suspect.
watch now >>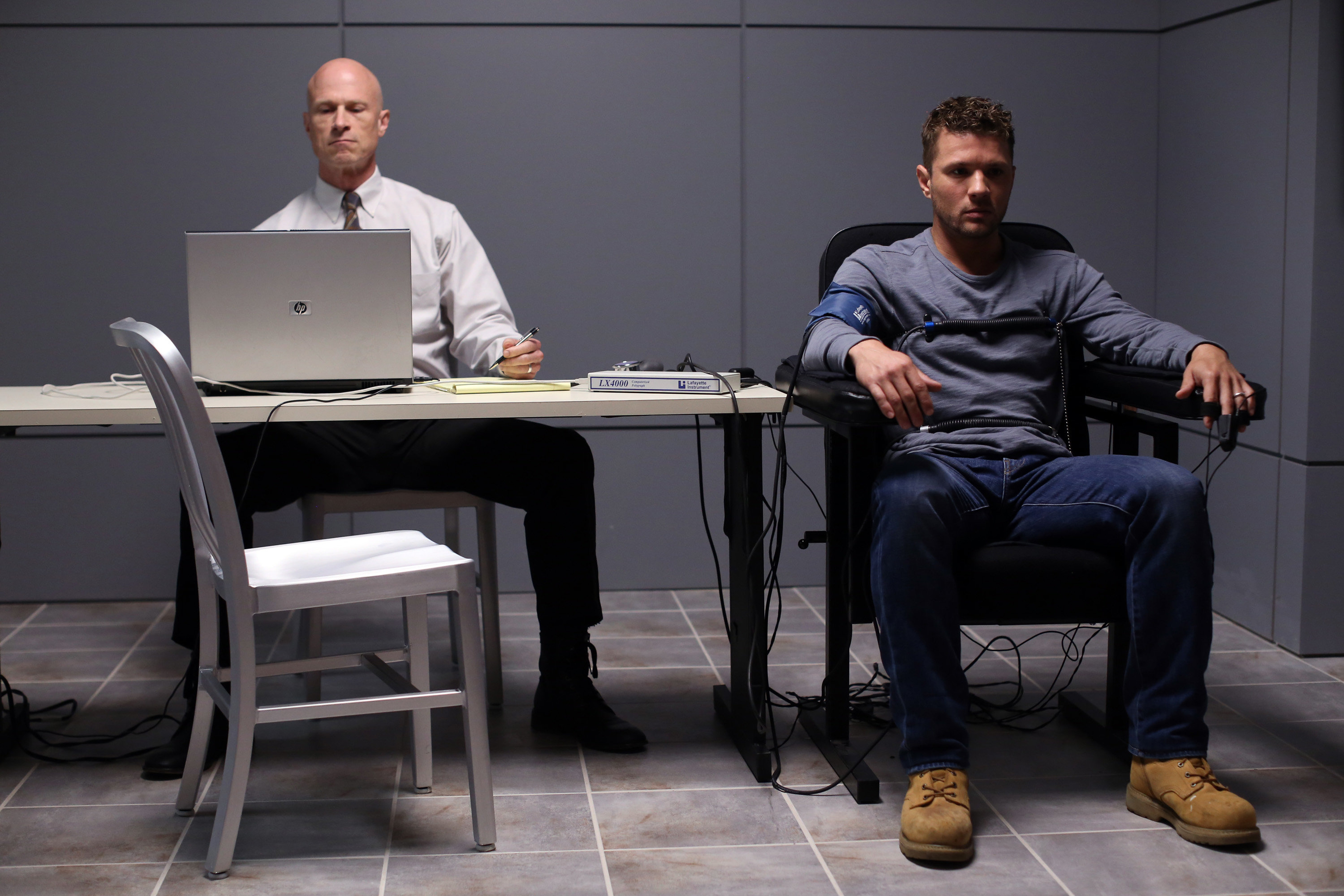 Episode 2, Season 1: The Father
Ben decides to take matters into his own hands by investigating those that were closest to Tom after receiving shocking information about the case from Detective Cornell. Jess, Tom's mother, propels Ben in the direction of her estranged husband, Scott, who she believes may be his killer.
watch now >>
Episode 3, Season 1: The Affair
As the holidays approach, Ben Crawford tries in vain to keep his family together after a shameful public revelation that makes him look even more guilty. While under scrutiny from the entire neighborhood, Ben makes a startling discovery about a piece of evidence that could be used to implicate him in Tom's murder. Ben's life continues to unravel when another personal bombshell rocks the Crawford household.
watch now >>
Cornell Catches Natalie in a Lie
Episode 4, Season 1: The Sister
Ben uncovers the truth about Natalie's whereabouts two nights before Tom died when she supposedly was babysitting the young boy, leading Ben to confront his neighbors, Dr. and Vanessa Richardson. After learning about the strange circumstances surrounding the death of their son, a suspicious Ben is convinced that they possibly were involved in Tom's death.
watch now >>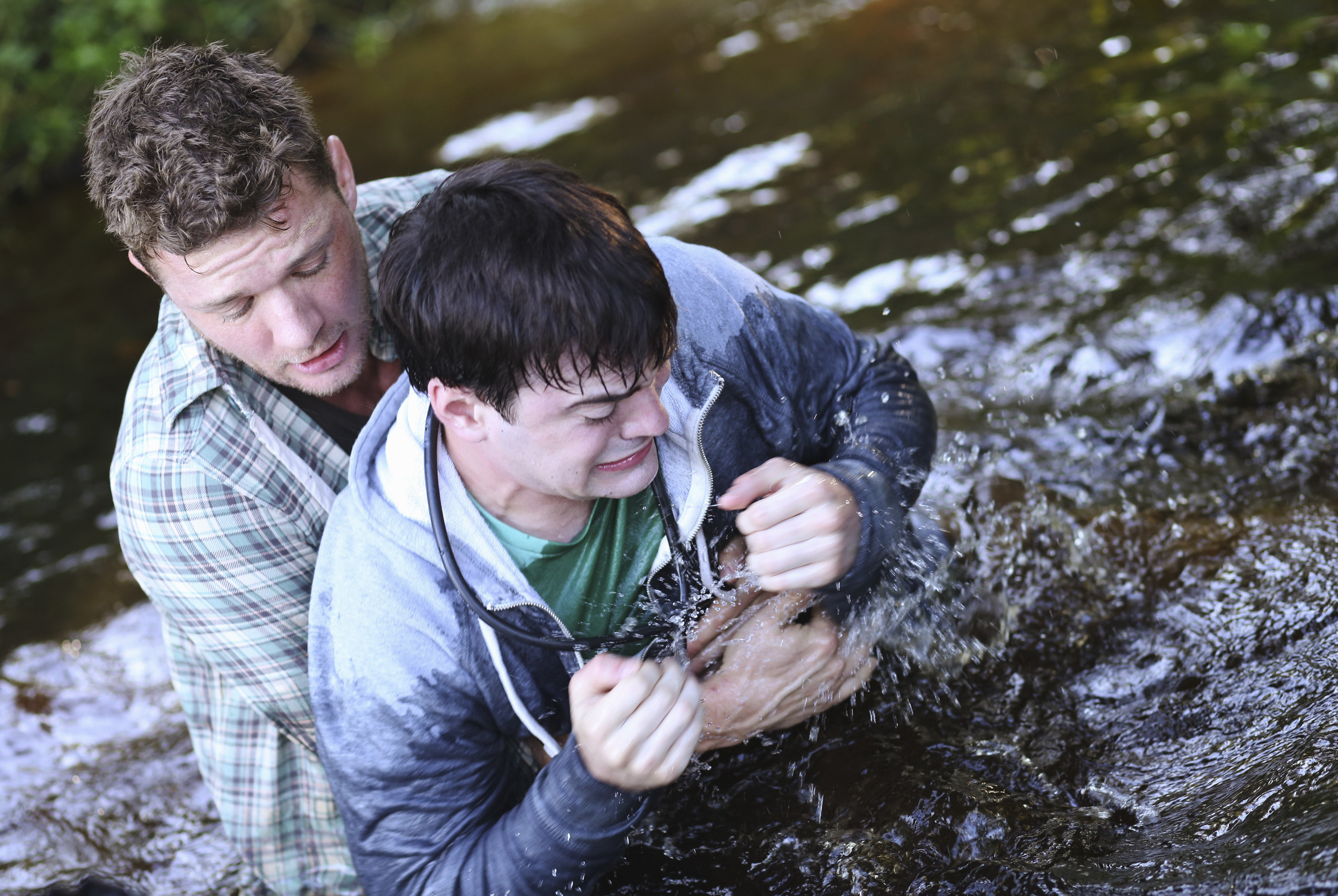 Episode 5, Season 1: The Jacket
While attempting to help his neighbor's autistic son Matt Daly, Ben stumbles upon a crucial piece of evidence related to Tom's murder. This leads Ben to suspect the Daly family of wrongdoing and confront them regarding their involvement in the death of Tom. In doing so, yet even more secrets and lies are revealed on Chelsea Bay Drive.
watch now >>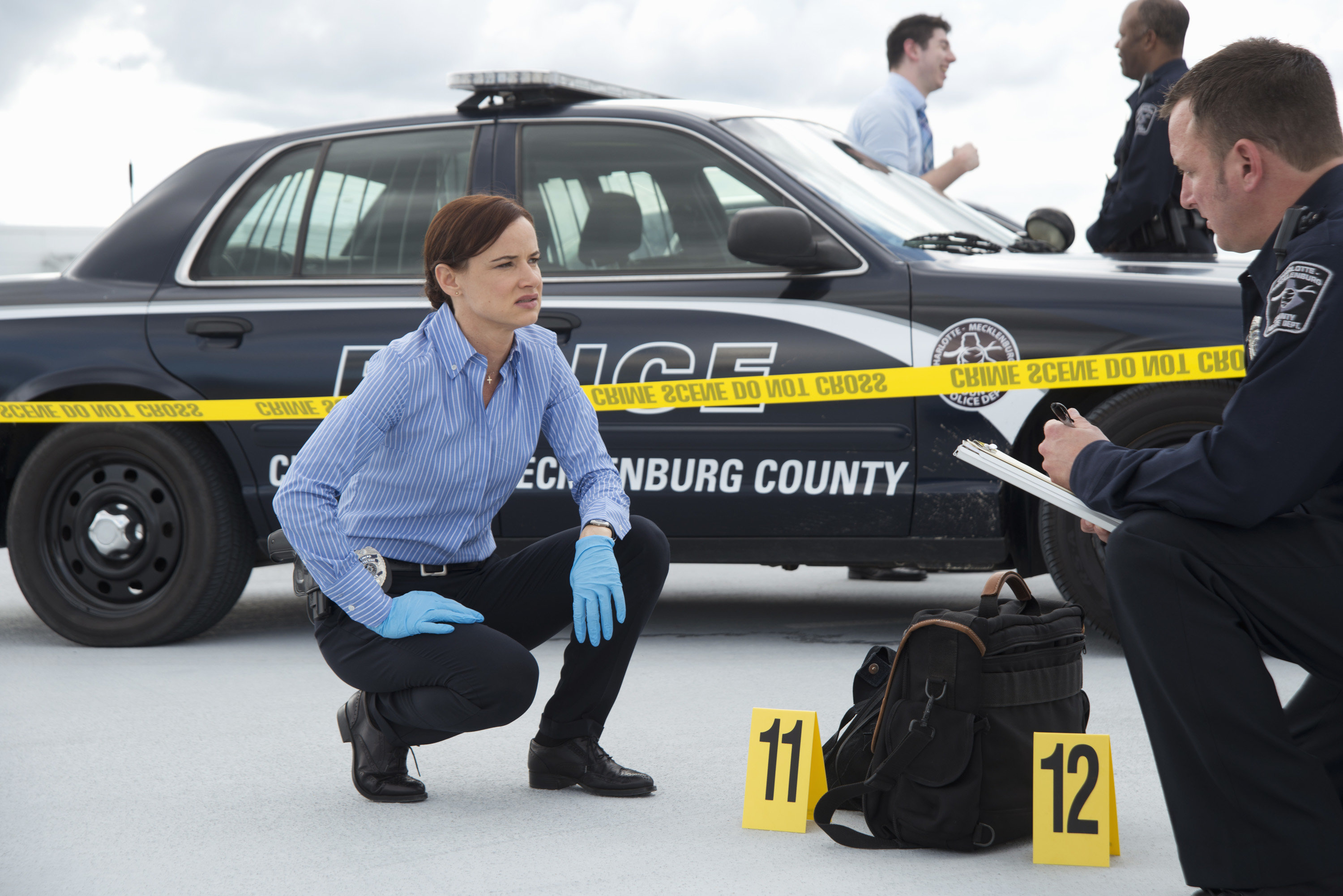 Episode 6, Season 1: The Confession
The vigilante stalking Ben ups the ante and begins a dangerous game of cat and mouse. Desperate about his family's safety, Ben begrudgingly accepts Detective Cornell's offer of protection for Christy and his daughters, while refusing any police surveillance for himself. Having temporarily moved in with his friend and confidante Dave, Ben thinks he has managed to escape Cornell's laser-like focus for a while, only to find that he is forced to re-live his past mistakes while fighting for his life.
watch now >>
Ben Gets Rid of the Flashlight
Episode 7, Season 1: The Cop
Ben visits a prison inmate who provides information that might prove Detective Cornell is pushing the boundaries of the law. With the "help" of Arthur Fenton, Ben attempts to bring Cornell down, but an anonymous tip puts the spotlight back on Ben as the prime suspect, and the Crawford family finally collapses under the strain.
watch now >>
Episode 8, Season 1: The Son
All alone on Christmas Eve, Ben must face the fact that Detective Cornell has uncovered damning video evidence that practically guarantees he will be charged with Tom's death, unless he can remember what happened that fateful night. Along with Dave, a desperate Ben retraces his steps, searching for any clue that might jog his memory and clear his name.
watch now >>
Episode 9, Season 1: The Mother
Ben's discovery in the attic further exacerbates his tension with Christy, who, to make matters worse, continues to keep the kids away from him. When Ben finally does get some much needed father-daughter time with Abby at the Christmas fair, an unwelcome guest changes the course of the evening. Meanwhile, after the leak in the crime lab left most of the forensic evidence in Tom's case unusable, Det. Cornell refuses to sit idly by and wait for everything to be re-tested. She returns to the crime scene, hoping to find something new to drive her towards an arrest.
watch now >>
Cornell Knows Ben is Innocent
Episode 10, Season 1: The Lie
Certain that he is not responsible for Tom's death, Ben tries to finally relax and enjoy the Christmas that he missed with his family, until a shocking discovery changes his plans. Meanwhile, with the evidence having been re-tested, Cornell puts all the pieces together and prepares to make an arrest. But in the stunning conclusion, Ben makes a decision that will change his family's life forever. The nightmare is only just starting.
watch now >>
RECOMMEDNDED: Expore more "Secrets and Lies with the web series "Cornell Confidential" | Season "Secrets and Lies" Returning for Season 2