The Chew's Schedule for the Week of 11/16: Anthony Mackie, Dennis Quaid, Jeffrey Dean Morgan, and more!
By Aaron Welsh | Nov 13th, 2015
The Chew is back with an all-new week! From mega move stars to recipes that pack a punch, don't miss out on these fantastic episodes for the week of 11/16 - 11/20.
This Week on The Chew:
MONDAY, NOVEMBER 16 - "Thanksgiving on a Dime"– We are showing you delicious Thanksgiving dishes that won't break the bank! So invite all your friends!
Special guests: Matt McGorry, Hannah Steinberg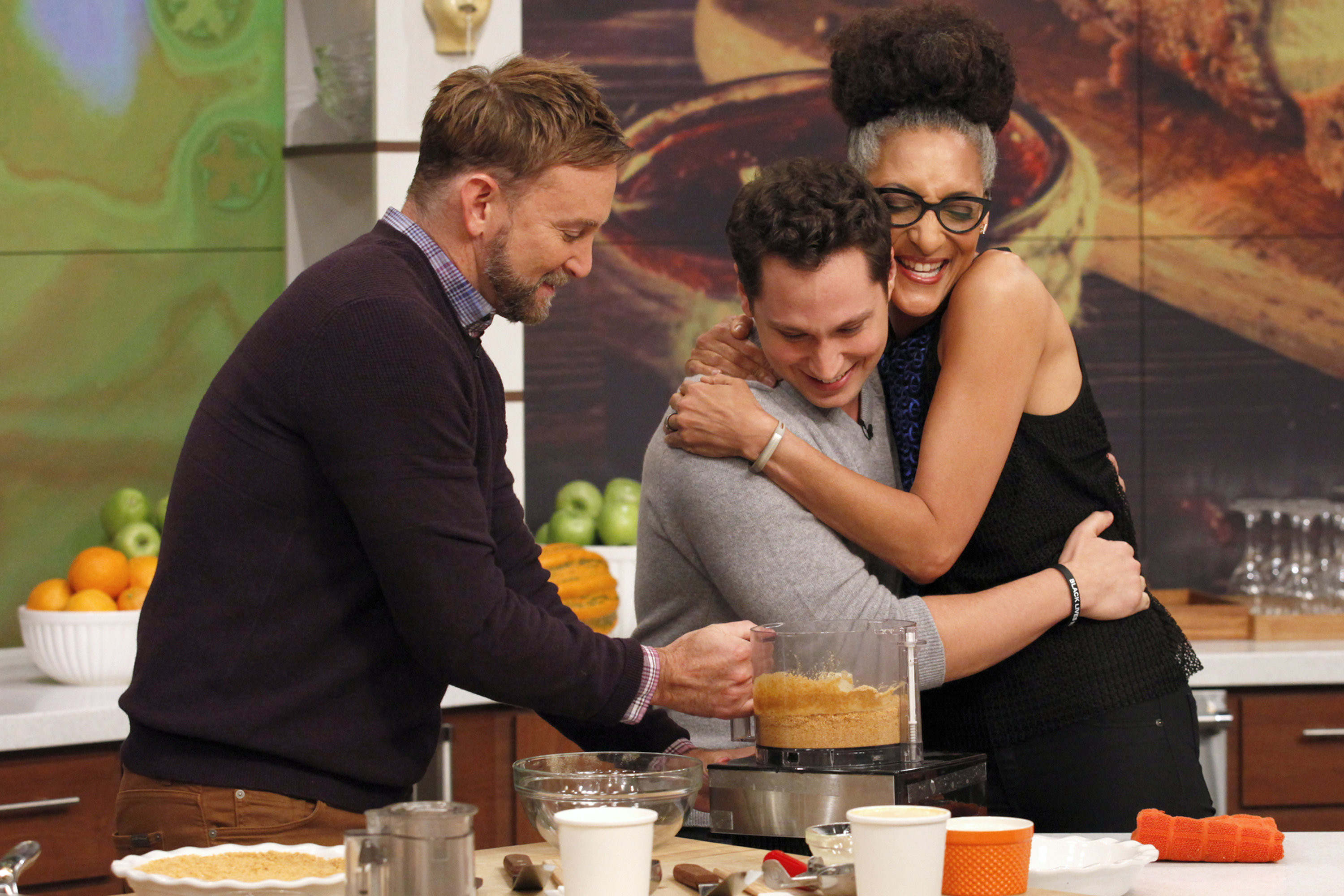 TUESDAY, NOVEMBER 17– "Greatest Thanksgiving Tips of All Time" - Thanksgiving is almost here...and if you're stressed, you've come to the right place! All show long we're giving you the greatest turkey day tips of all time!
Special guests: Anthony Mackie,Alison Sweeney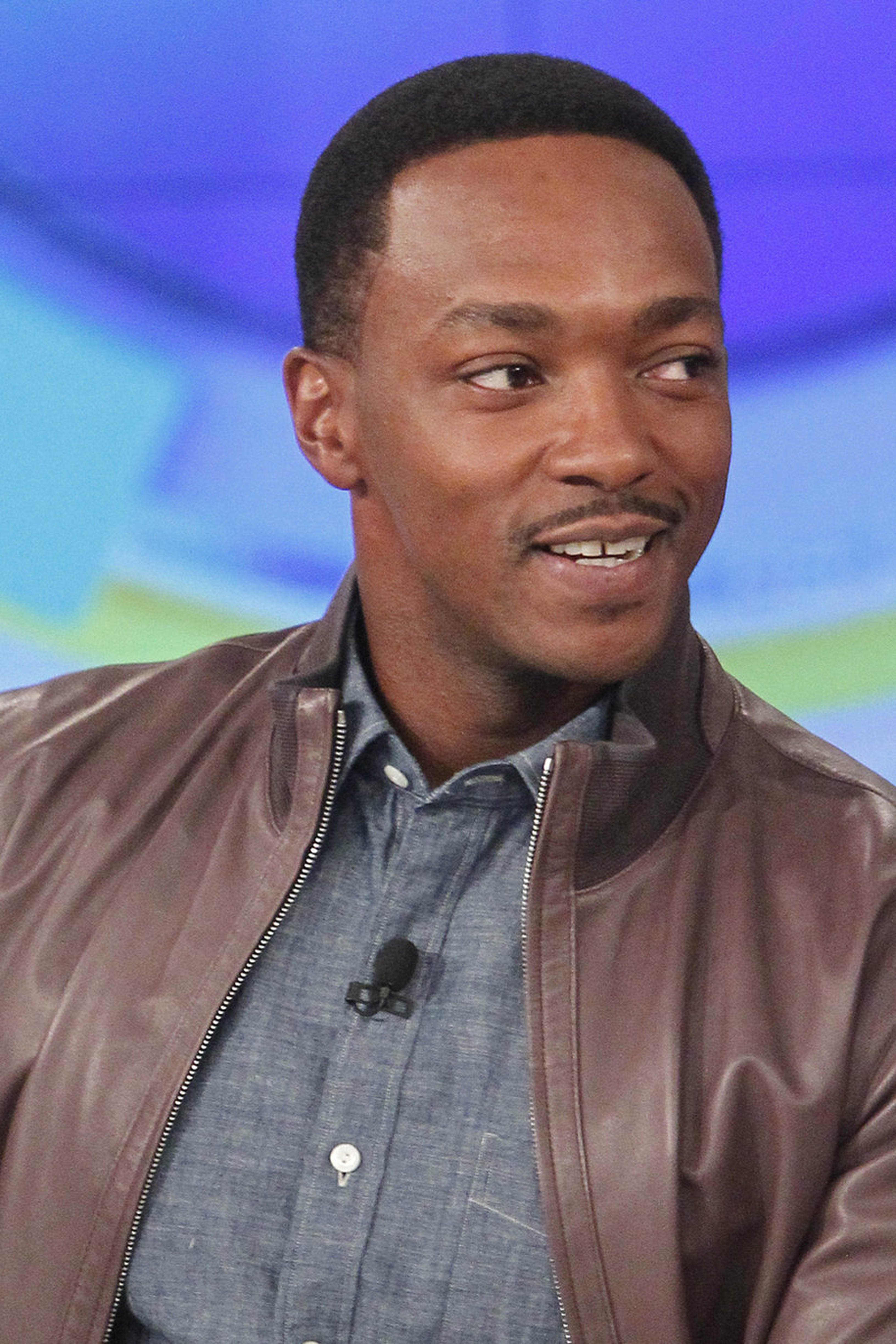 WEDNESDAY, NOVEMBER 18 - "Thanks-giving Back" – The best part of Thanksgiving, is being thankful for what you have and giving back. All hour long we are giving back!
Special guest: Cocoa Brown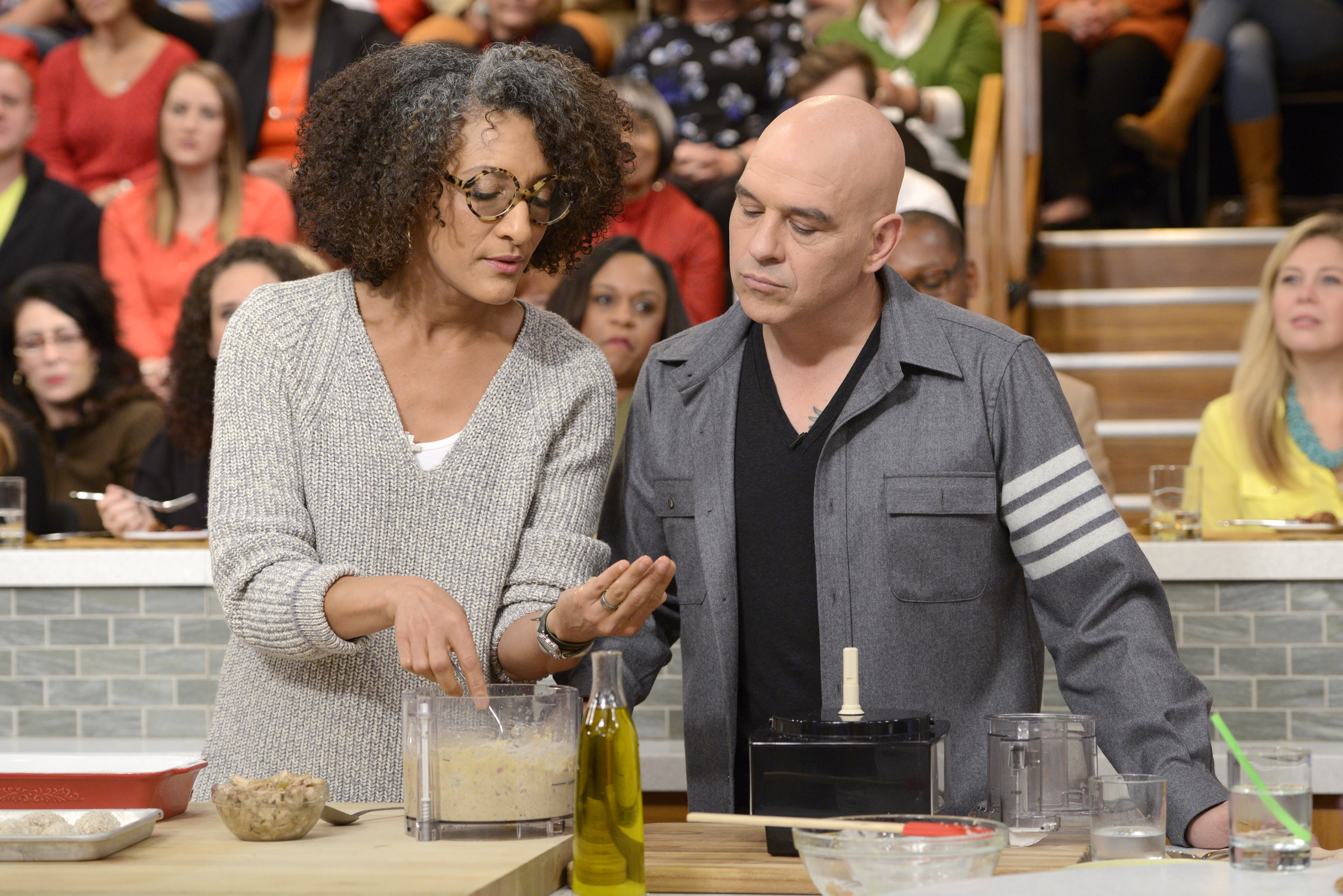 THURSDAY, NOVEMBER 19 - "No-Fail Thanksgiving Feast"– Today we are giving you the tips & tricks you need to have the perfect, no-fail Thanksgiving Holiday!
Special guests: Dennis Quaid, Jeffrey Dean Morgan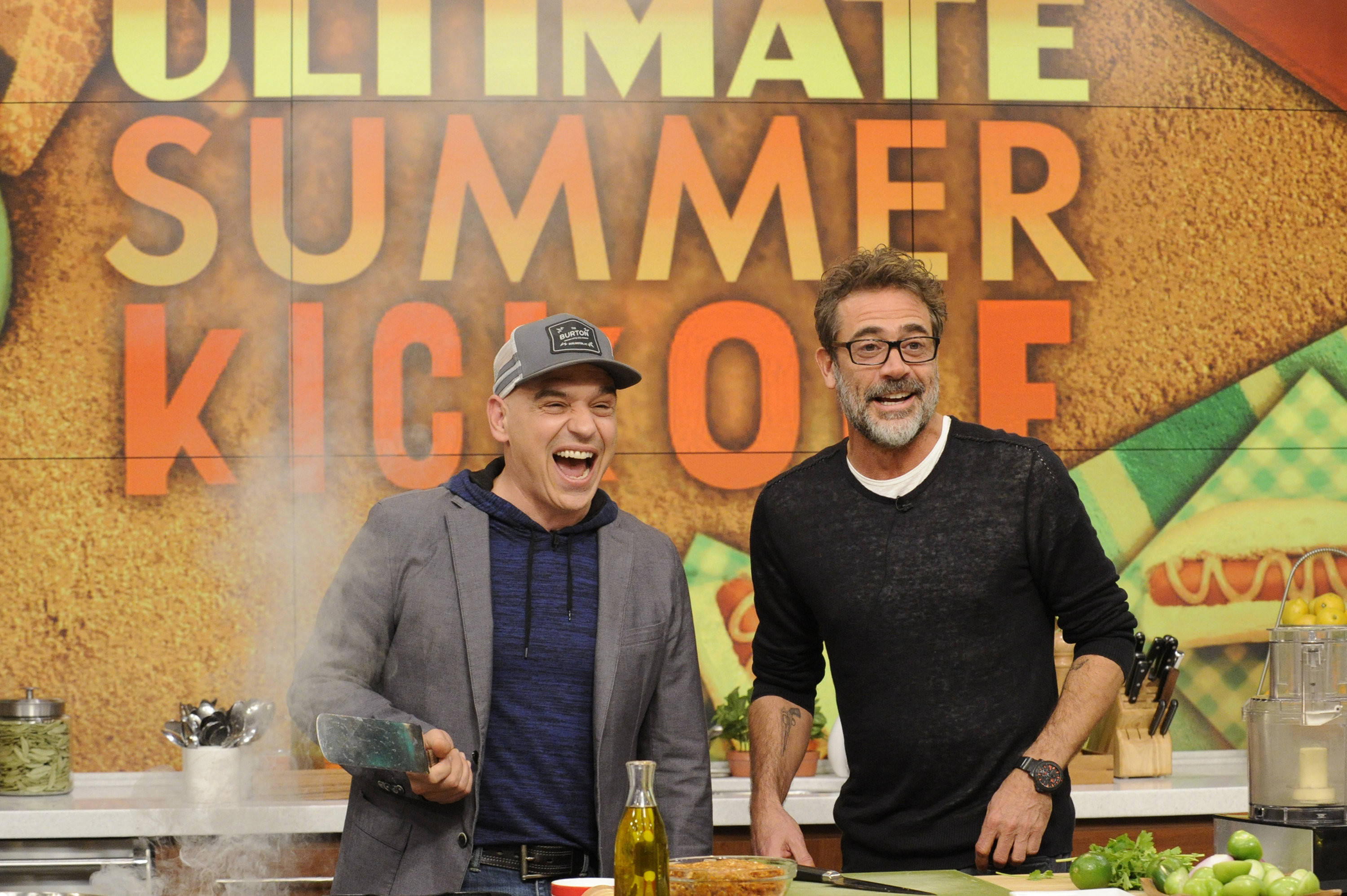 FRIDAY, NOVEMBER 20 - "All-Star Thanksgiving" – Pull up a seat because you are invited to our star-studded, All-Star Thanksgiving Party!
Special guests: Mark Cuban, Kate Walsh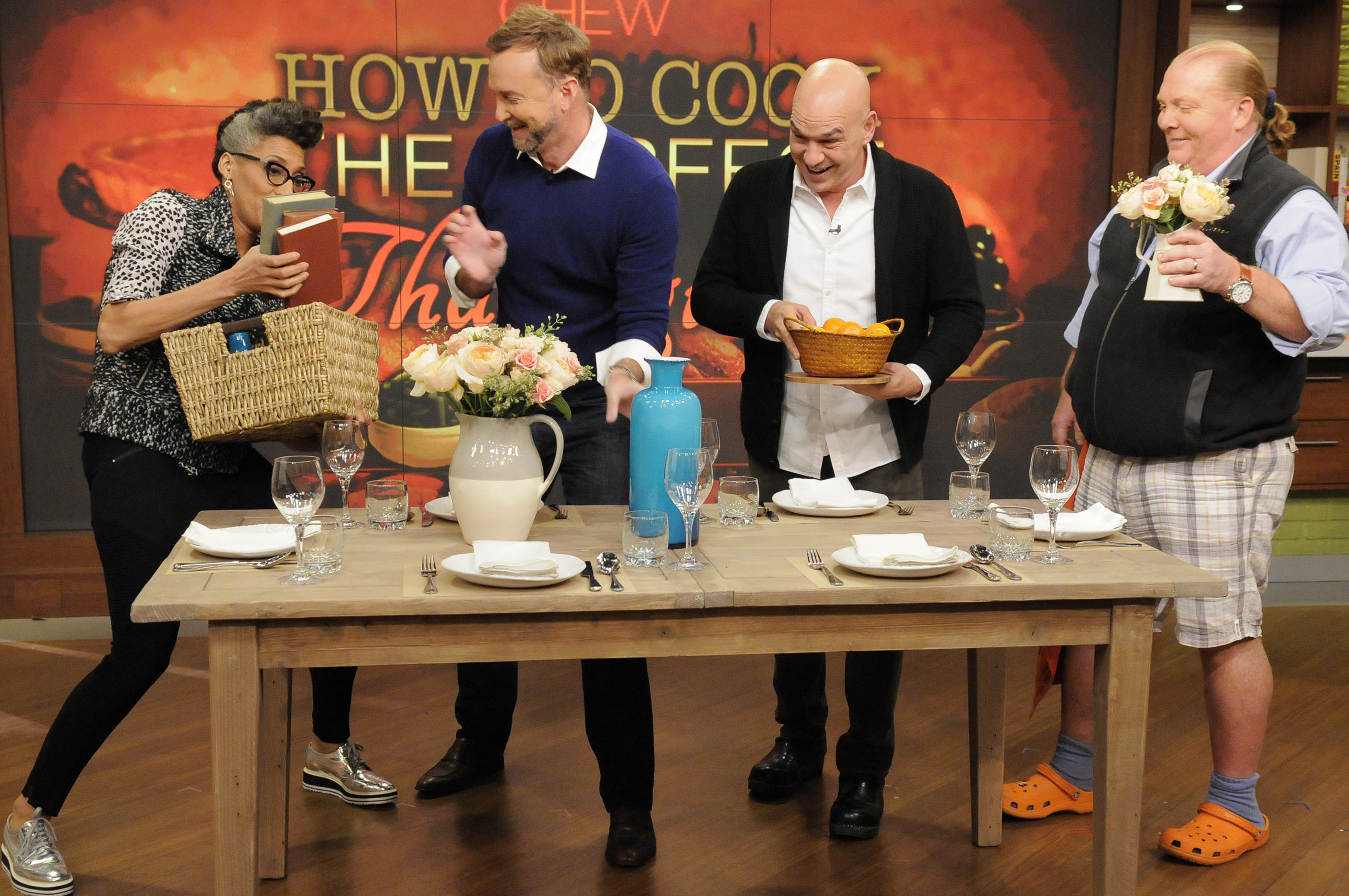 About "The Chew":
Celebrating and exploring life through food, "The Chew," is an innovative and groundbreaking daytime series co-hosted by a dynamic group of engaging, fun, relatable experts in food, lifestyle, and entertaining. Produced by Gordon Elliott's Chew Productions for the ABC Television Network, "The Chew" serves up everything food -- from cooking and home entertaining to food trends, restaurants, holidays and more -- all aimed at making life better, fuller and more fun. Featuring celebrity chefs Mario Batali, Michael Symon, and Carla Hall, entertaining expert Clinton Kelly and health and wellness enthusiast Daphne Oz, "The Chew" is a leap forward into a delicious new kind of lifestyle series. Follow "The Chew" (@thechew) and hosts Mario Batali (@mariobatali); Michael Symon (@chefsymon); Clinton Kelly (@clinton_kelly); Carla Hall (@carlahall) and Daphne Oz (@DaphneOz) on Twitter ™
The Chew's Ultimate: Show-Stopping Sides