Preview The New Chew Book: What's for Dinner?
By The Chew Crew | Sep 17th, 2013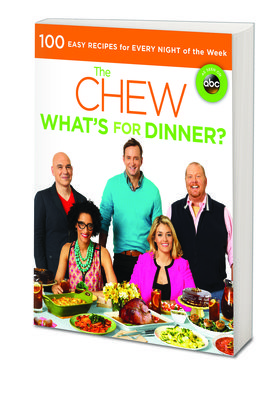 We couldn't be more excited for the launch of The Chew's second book, What's for Dinner? This new collection of recipes and menus contains quick and easy weeknight meals and a handful of crafts from Clinton's Craft Corner.
Get a sneak peak of The Chew's What's for Dinner? book and order your own copy today!