Barry Explains How He Shows His Love
By Derek Wong | Apr 16th, 2015
Barry (Troy Gentile) has a tough way of showing that he loves his brother, Adam (Sean Giambrone). In Season 2, Episode 20 "Just Say No," Barry asks Adam to help him create an audition tape for American Gladiators in order to show how tough he is. Adam initally has no interest in helping the brother that has made his childhood a living hell with constant physical punsishment.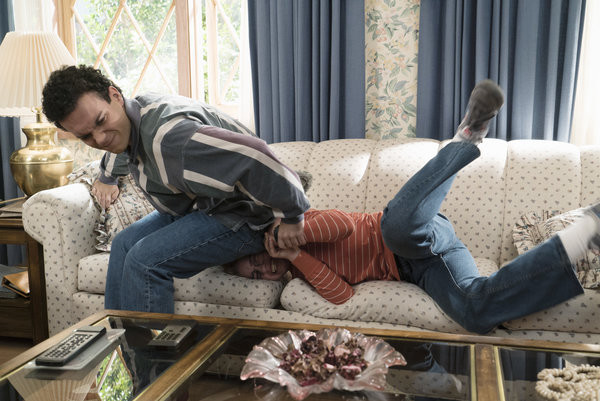 Adam takes full advantage of Barry's request and puts Barry through hell when filming the audition tape. Instead of sending the tape off to American Galdiators, Adam decides to edit all of the head and groin hits to send to America's Funniest Home Videos.

Adam tells Pops about his plans to win the $10,000 prize on AFV.
Once Barry finds out, he is so upset that he swears to never hurt Adam again. Adam doesn't know what to make of it.
Don't miss all-new episodes of The Goldbergs WEDNESDAYS 8:30|7:30c on ABC.