The Goldbergs Season 3 Premiere Takes on Risky Business
By Patty Gopez | Sep 17th, 2015
Our favorite 80s TV family is making their return next week on The Goldbergs season 3 premiere ! That's right: The Goldbergs - Beverly (Wendi McLendon-Covey), Murray (Jeff Garlin), Adam (Sean Giambrone), Barry (Troy Gentile), Erica (Hayley Orrantia) and Pops (George Segal) - are returning on a weekly basis, making Wednesday nights a complete family affair.
Here are 5 reasons you'll want to tune in to the season premiere:
1. Two words: Risky Business. In the season premiere episode, Lainey (AJ Michalka), Erica and Barry plan a "Risky Business" inspired party, just like the movie, while Lainey's dad is out of town. Get ready to party!
2. Barry dressed up as Tom Cruise. With a Risky Business-themed party surrounding the episode, it wouldn't be complete without Barry donning Tom's signature sunglasses, white button down shirt and socks look.
3. Adam and Dana's relationship. On the Season 2 finale, "Goldbergs Feel Hard," Adam's girlfriend Dana told him she may be moving away permanently. Can their young love withstand the trials and tribulations of long distance?
4. Beverly Goldberg. The TV mom we've always wanted smothers her children with "insane love" - and there's nothing quite like it.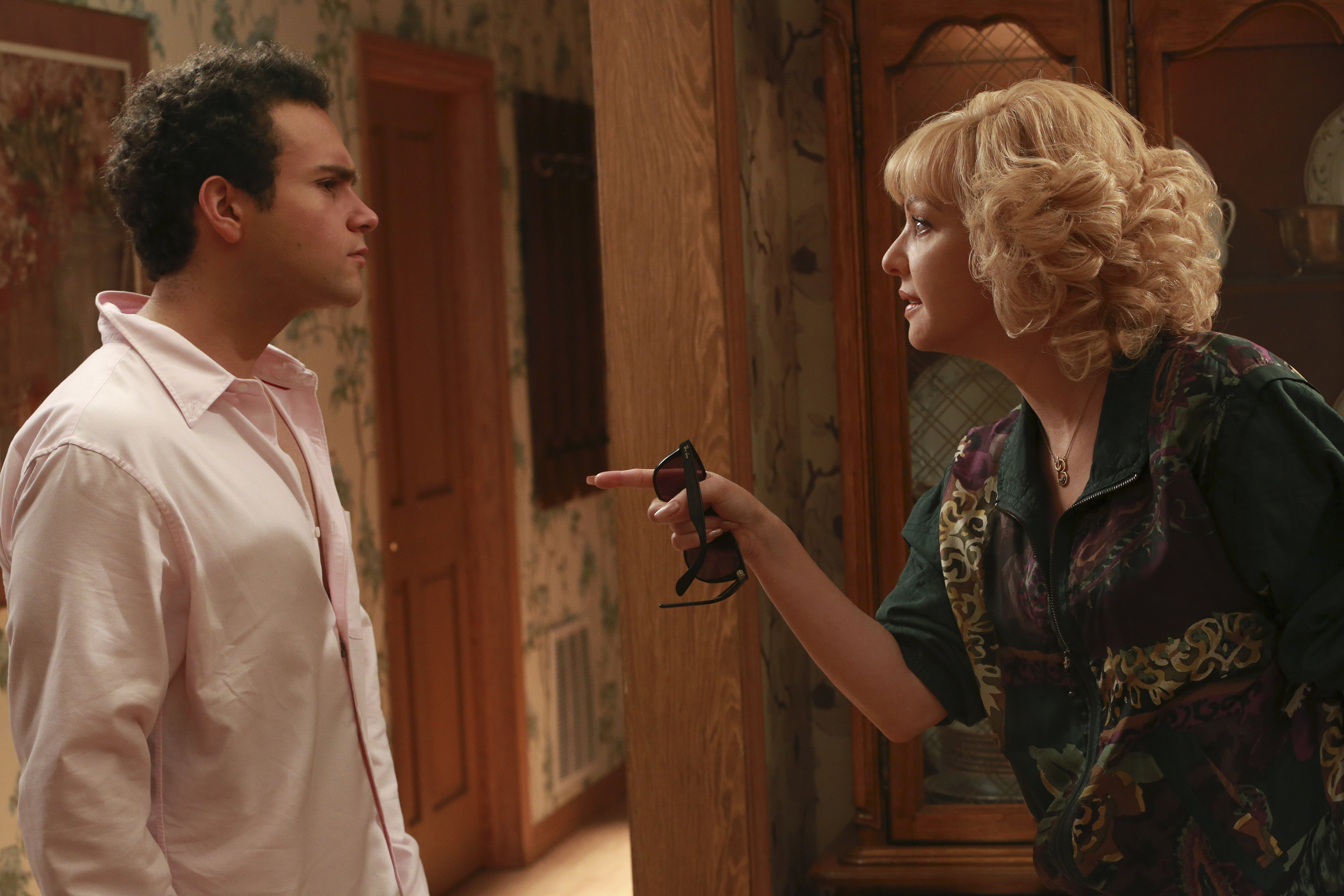 5. Creator Adam F. Goldberg's footage at the end of the episode. At the end of every Goldbergs episode, the REAL Adam Goldberg shows actual home video footage from his childhood that correlates to the episode of the week. What will he do next?!
Tune in to the season 3 premiere of The Goldbergs WEDNESDAY SEPT 23 8:30|7:30c on ABC.