Raven-Symone Named New Co-host, New App Can Track Your Sex Life and Guests Actor Sam Waterston and The Hungry Girl Diet Author Lisa Lillien on "The View"
By Marisa Dabney | Jun 10th, 2015
Co-hosts Whoopi Goldberg, Rosie Perez, Nicolle Wallace, Raven-Symoné and guest co-host Iliza Shlesinger discuss Hot Topics including a new app that tracks your sex life.

Raven-Symone Named New Co-host on "The View"
Raven-Symone has been named as the new co-host of "The View." She permenantly joins moderator Whoopi Goldberg and co-hosts Rosie Perez and Nicolle Wallace on the panel.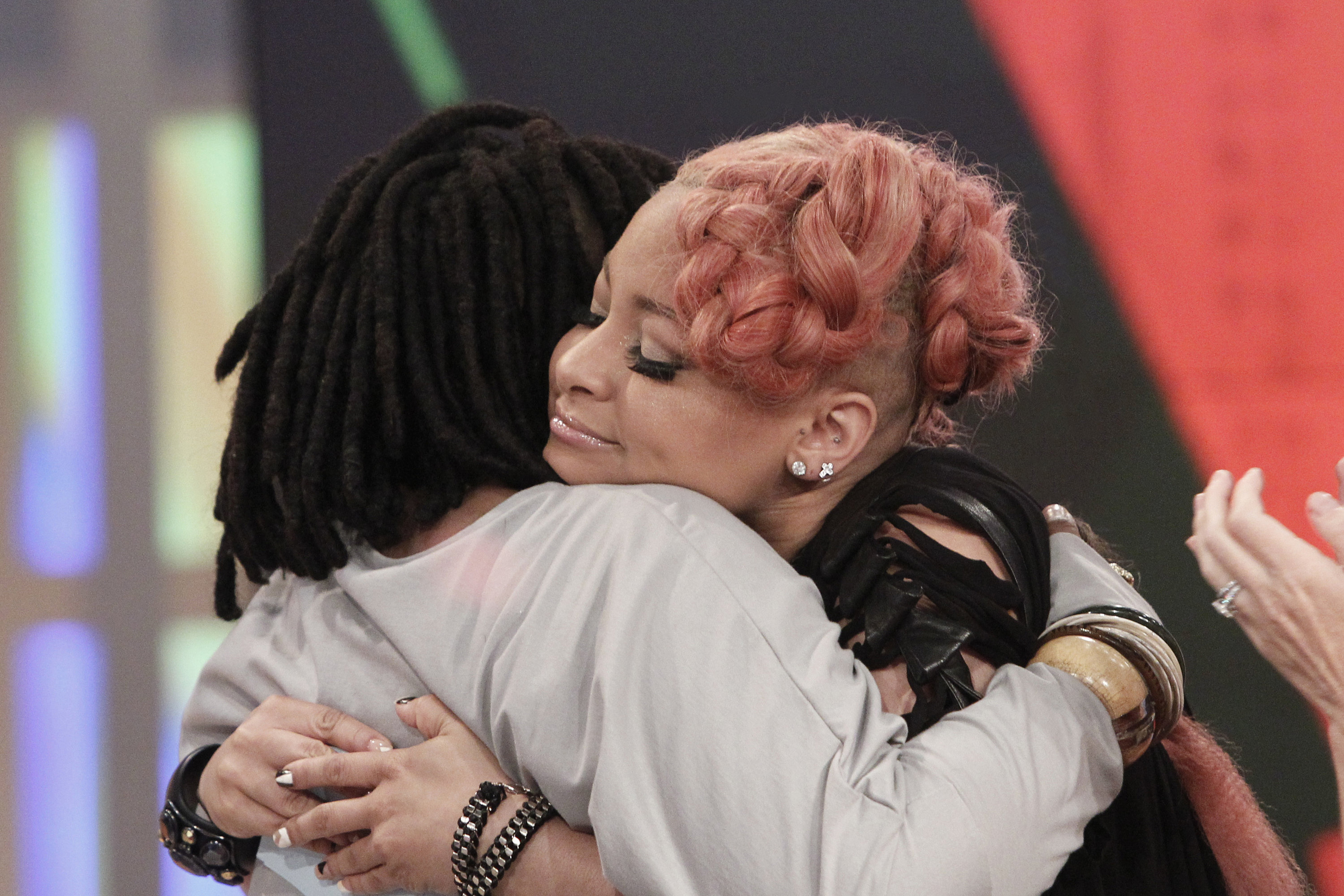 Hot Topic: There's an App for That!
A new Apple app tracks the amount of sex people are having. "The View" co-hosts wonder if it is necessary and do people want to give up that type of information.
Hot Topic: Don't Bank on it
Whoopi Goldberg feels Franklin Graham, son of Reverend Billy Graham should be ashamed of himself for pulling millions from Wells Fargo due to a new ad for the bank featuring a lesbian couple. "The View" co-hosts debate if Franklin should say and do these thing that promote such negativity even though he legally has the right to do so.
Actor Sam Waterston Stars in "The Tempest"
Actor Sam Waterston tells the co-hosts about his latest performance in "The Tempest" with the Public Theater's Shakespeare in the Park. This is his 13th Shakespeare role in the last 50 years with the Public Theater. He also talks about the possiblitly of a "Law and Order" reunion.
Hungry Girl Lisa Lillien Helps You Stay Fit and Full
Lisa Lillien shows you how to lose wait while still eating great food. She shows how protein powder, fruit, pumpkin and powdered peanut butter can be added to meals and snacks to help you stay fit and full.