Guess The Co-hosts' Spooktacular Halloween Costumes
By The View | Oct 27th, 2014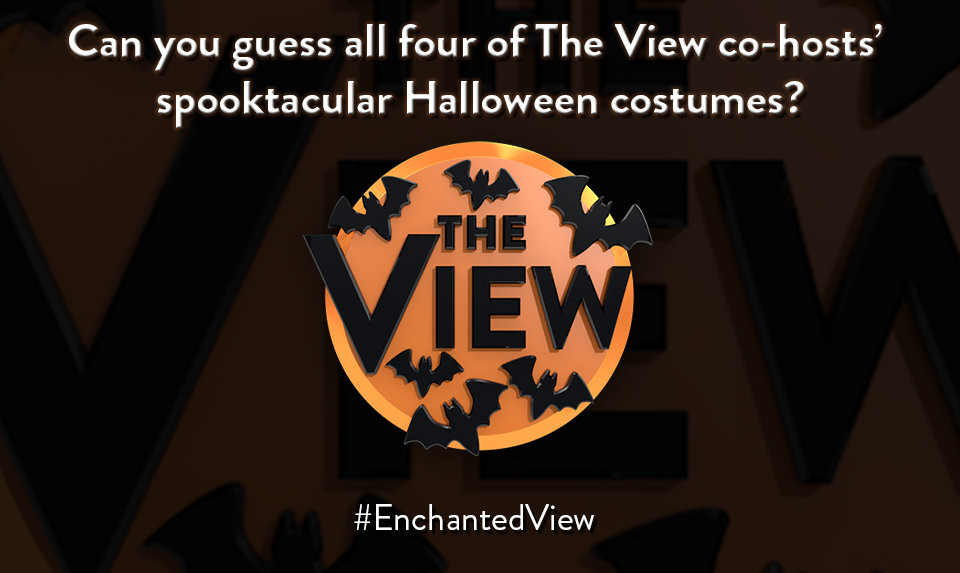 Think you're scary-good at guessing? Try this!
We're planning one heck of a Halloween show this year and we want you to join in on the fun! Every year, the co-hosts of The View dress up and surprise viewers with their over-the-top costumes and this year we're continuing the tradition!
Do you have what it takes to guess all four of The View co-hosts' Spooktacular Halloween costumes? Take a shot and see if you can! If you guess ALL four correctly, you could get a special shout-out on The View on Halloween!
Don't be afraid! Carve out your guess here: theviewhalloween@gmail.com
Watch The View on Friday, October 31st to see if you guessed correctly! And send us photos of YOUR costumes on Twitter, Facebook and Instagram using #EnchantedView.
Good luck!