Cast of "Empire" on "The View"
By Marisa Dabney | Feb 19th, 2015
The View co-hosts all agree that the new Fox hit drama Empire is phenomonal. The show is produced by academy award nominated producer and director Lee Daniels. Academy Award Nominated actors Terrence Howard and Taraji P. Henson also star in the drama centered around the world of the music industry. It captures the highs and lows of the business from its creative hardships to murder. The co-hosts of The View are big fans so it has been a real treat having several of the shows stars on the show over the last week. If you have missed any of these great interviews keep reading and watch the videos below to catch up.

On Monday February 16th, 2015 Terrrence Howard sat down with Whoopi and Nicolle and discussed his character Lucious Lyon. Lucious is the patriarch of the Lyon family and a music artist and business man. Terrence had experience in this arena by starring in the Oscar nomintated film Hustle and Flow and he recorded his own album. Watch the interview below:
Taraji P. Henson sat down with The View co-hosts on the February 18th, 2015 episode. Taraji expressed why she took the role of Cookie Lyon which has already become a fan favorite. Cookie is formidable companion and antagonist to her ex-husband Lucious. She has reccently been released from prison and wants to get to know her son and take control of the company Lucious bulit with her money. Taraji explains in this interview why she loves working with Terrence Howard.
Actress Taraji P. Henson|Taraji P. Henson Star of "Empire"|Actress Taraji P. Henson, star of the hit Fox series "Empire," gets emotional as the co-hosts of "The View" praise her work in both film and television.
On the Monday February 23rd, 2015 episode of The View actor Trai Byers spoke to Whoopi and Nicolle about Empire. Trai is an exceptionally talented and trained actor from Yale who Director and Producer Lee Daniels once compared to Denzel Washington. He also had a role in the 2015 Oscar nominated film Selma. On Empire he plays the eldest Lyon son, Andre. Andre is a Wharton Business School graduate who seems like the obvious choice to take over Empire Records. However, Lucious feels Andre lacks the creativity and musical background to fill his shoes. Andre is also dealing with his own personal struggle as he has Bipolar Disorder. Trai has brought a personal understading of this disorder to this role as one of his family members suffers from this disorder. Check out the full interview below:
Actor Trai Byers on "The View"|"Empire" Star Trai Byers|Actor Trai Byers has been compared to Denzel Washington by producer Lee Daniels. He also talks about playing a character with Bipolar Disorder on "Empire," appearing in the 2015 Oscar nominated film "Selma" and his hidden singing talent.
On the Friday February 13th, 2015 episode of The View super-model Naomi Campbell was the first cast member to talk to the co-hosts about this hit show. Naomi was at first reluctant to take the role but then she was persuaded by the very talented director and producer Lee Daniels to take the part. Naomi plays Camilla, a beautiful woman have an affair with much young man that happens to be Lucious Lyon favorite son. Watch Naomi's interview below:
Naomi Campbell on "The View"|Naomi Campbell Talks About Her Role on "Empire"|Naomi Campbell is a supermodel and has now added actor to her resume as she is on the new hit drama, "Empire." She almost turned down the role but was persuaded by producer Lee Daniels to accept the part.
Keep watching The View weekdays at 11e|10c|p for more great interviews with your favorite tv stars. If you have missed any shows You can also watch full episodes and the latest videos clips from the show at abc.go.com/the-view.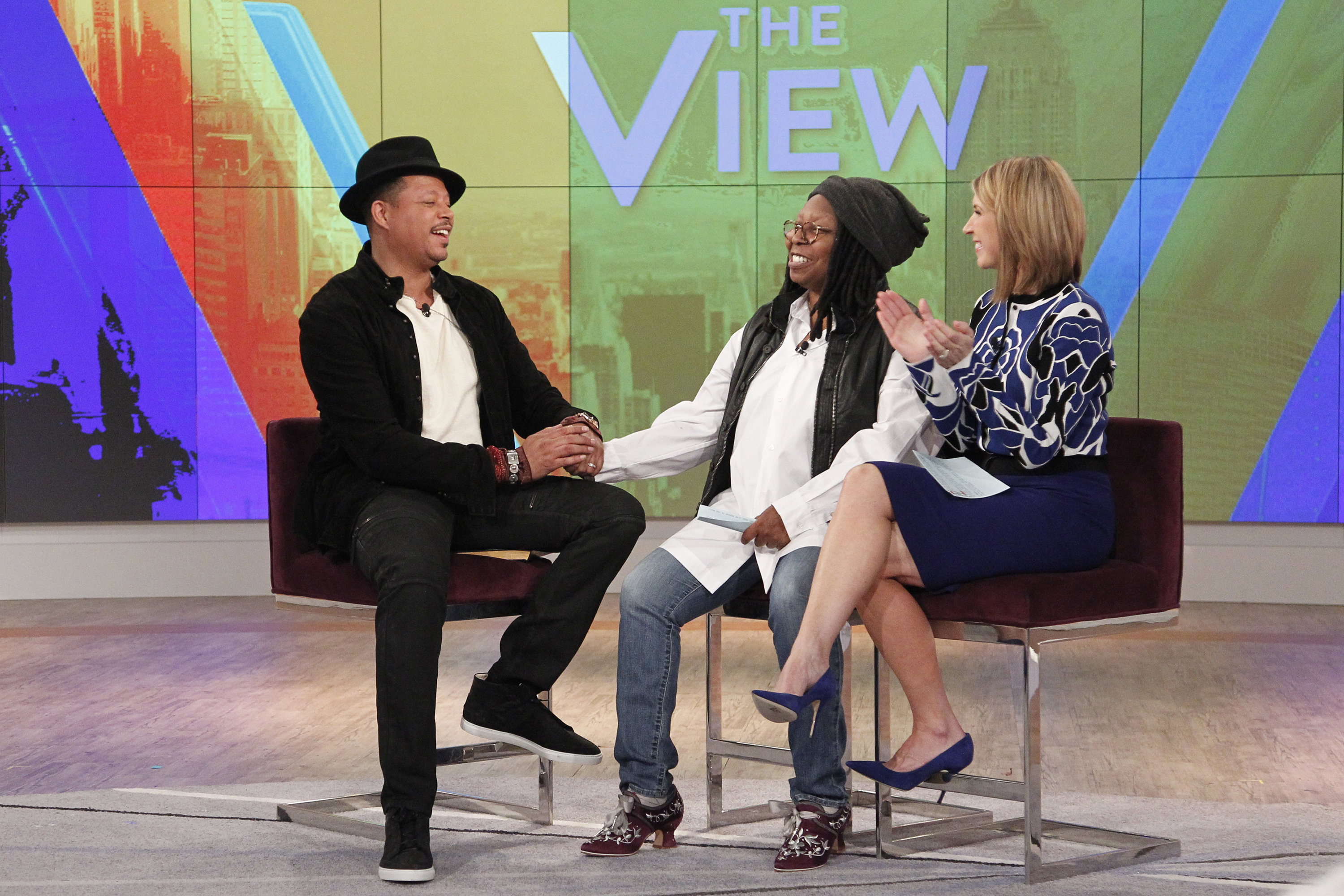 138586_OS_0950|138586_OS_0950||3000|2000|0